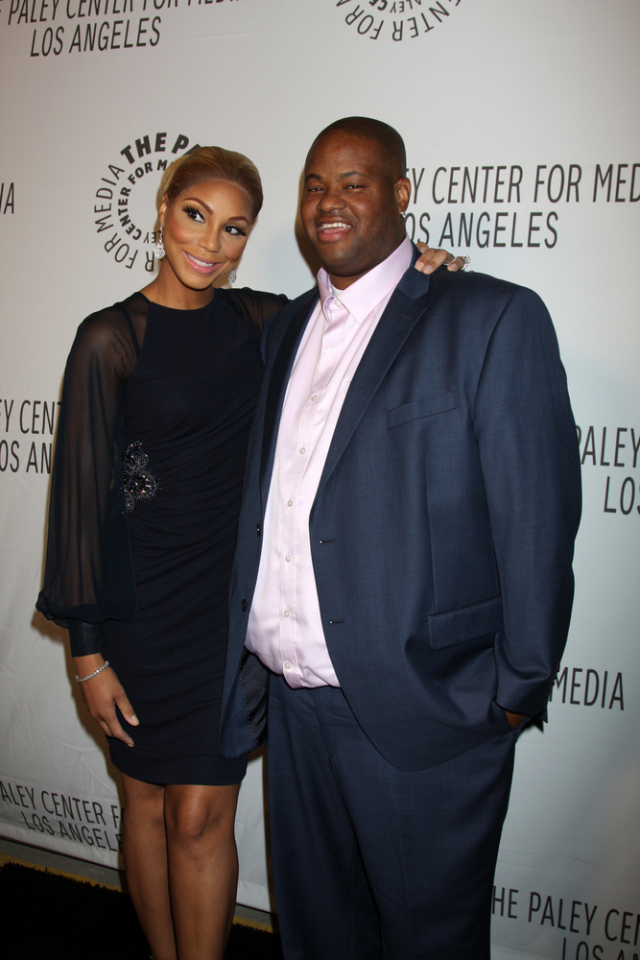 Music's Vince Herbert is hoping his marriage will endure the problems he and wife Tamar Braxton are facing. On Friday, his mother-in-law, Evelyn Braxton, was swarmed by TMZ reporters looking for an update on the status of the troubled couple. She shared this message with them: "I don't really have anything to say to Vince … only one thing, keep his hands off of my child. Stop before he hurts her or kills her. I love Vince, but I don't want him to kill my child. It's as simple as that."
Sources close to Herbert, 44, say he doesn't put his hands on Tamar, 40, so he is confused by her statement and why she's so passionate about something that is untrue. He reportedly also said he will pray for her.
Tamar filed for divorce on Oct. 25, 2017. Her representative said in a statement: "Ms. Braxton has made an extremely difficult decision and has filed for divorce from Vincent Herbert. Collectively, their son Logan and his well-being during this extremely unfortunate process is most important. We ask that everyone respects her privacy during this incredibly difficult time. She appreciates everyone's love and prayers."
This statement came as a surprise to fans considering less than a month before Tamar announced her retirement from music as she promoted her "fifth and final album," Bluebird of Happiness.
She told "Entertainment Tonight," "There's a lot of things that are going on in my relationship and me being close to this music industry, and whatever I can do to eliminate all of the stress and problems off of my relationship, I would rather do that.
"My husband and I work very close together and it's really hard, you know? Not only do we work together, he is my baby daddy and, you know, we've been together forever. He's my best friend. It's a lot of things to discuss and argue about."
Tamar's close sources say there's no chance she will reconcile with Herbert.
Their son Logan is 4 years old.