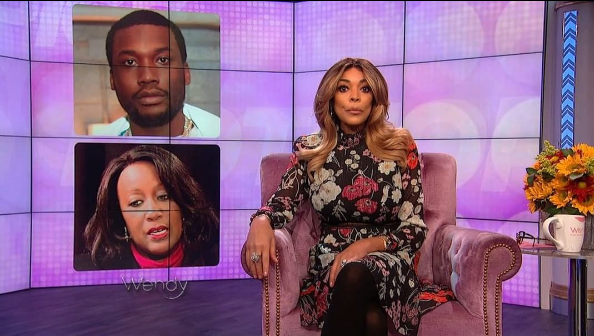 The Wendy Williams worry brigade is on full alert.
According to multiple media reports, Wendy Williams' mental and physical health has become a considerable concern for those close to her. The talk show host is allegedly suffering from anxiety and bouts of insomnia, according to HollywoodLife.com.
A source told the publication that "Wendy [Williams] has been under so much stress recently, and it's really taking a toll on her health. She's had really bad problems sleeping, she's pretty much totally lost her appetite, and she's battling anxiety." 
Those of you who saw those beach photos when Williams was on vacation in the Caribbean with her husband know that Williams does not need a concentrated diet. Quite the opposite, most would presume. 
The source also told the publication that Williams could really use a prolonged break from the action, but she refuses to take any time off from filming [her talk show]. Williams seems to be trying to present this strong front and play like nothing is wrong when her mind is betraying her and her body is breaking down.
Last week, she created national headlines when she collapsed on-air during her live talk show, which quickly went viral and inspired a bank's vault worth of jokes. She blamed the heat and dehydration for her setback. Last week, she went on "Good Morning America" and tried to downplay the incident as something minor and even made a few self-deprecating jokes about the whole episode that was probably meant to calm her large fan base. 
She's also recently been dealing with rumors that her husband and manager, Kevin Hunter, was having a relationship with another woman.
Leaked photos led some to speculate that Hunter is still having an alleged relationship with the mistress.