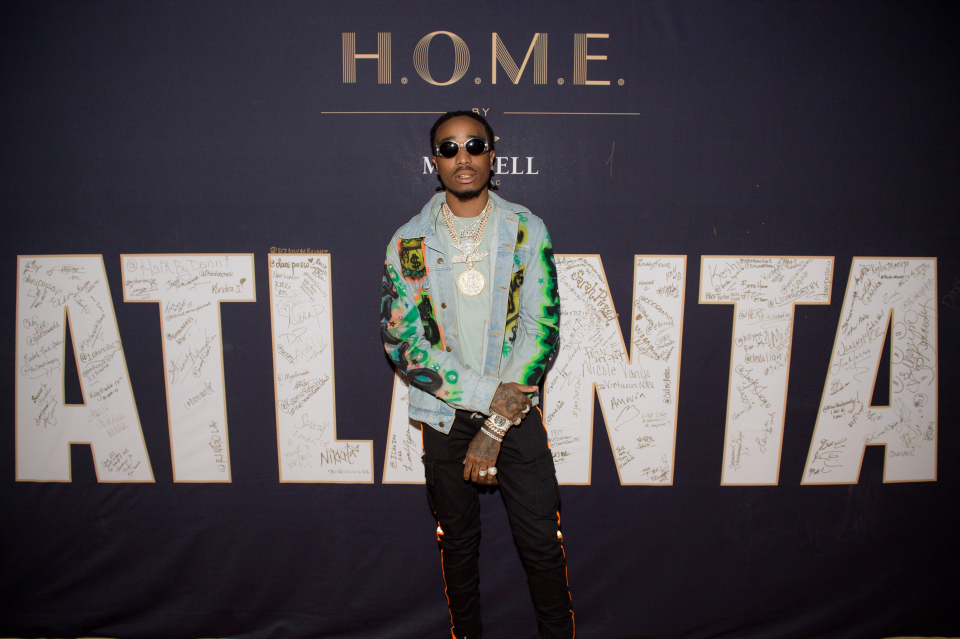 H.O.M.E. by Martell made a pit stop in Atlanta for the latest in the brand's series celebrating the launch of its newest product, Martell Blue Swift. With previous events hosted in Los Angeles, Washington, D.C., Chicago, and Detroit, Thursday's event served as the latest showcase of Martell's H.O.M.E. by Martell platform, which seeks to reinvent home entertaining standards by inspiring guests to create new, in-home rituals.
Serving as host of the evening on Nov. 9, Atlanta native and rapper Quavo, of Migos, teamed up with Martell to curate unique and distinct experiences in each room of the contemporary space, as well as a culinary experience provided by Ghetto Gastro and a signature cocktail created by Quavo using Martell Blue Swift. The event also featured an intimate live performance from Quavo.
Check out what you missed in the photo gallery below.