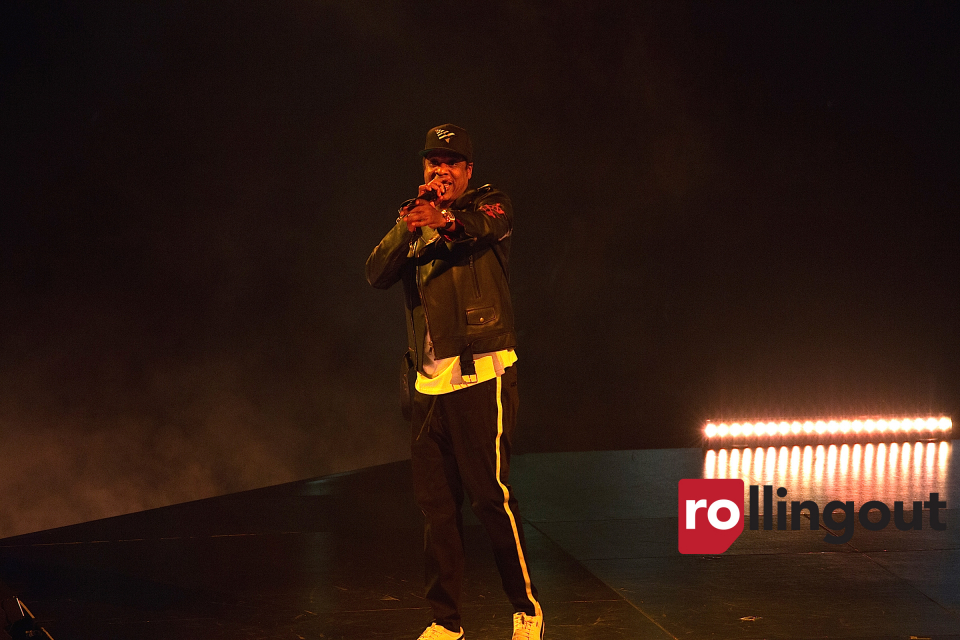 Jay Z won the game of hip-hop. He proved to be one of the best lyricists in rap during the ultra-competitive golden era of rap in the 1980s and '90s; he became a successful record label executive and businessman; he married the woman of his dreams who is also the "hottest chick in the game"; and he's still relevant after 20 years in a music genre that thrives off of newness and shuns the old.
But even with victory, it's nearly impossible to survive unscathed. Jay Z has lost business partners, made risky business moves, fought with loved ones, and nearly lost his family. Indeed, millions of dollars and success in music and business are not always remedies for mistakes. It takes courage to reveal insecurities and faults to a world that's always inclined to judge.
With the 4:44 album and tour, Jay Z shares his truth. The tour made its way to Atlanta's Philips Arena on Nov. 14 where Jay Z performed before a sold out crowd. If there was one blemish on Jay Z's musical resumé in the past, it was arguably his stage presence. Jay Z often relied on his superior lyrics to carry the show instead overwhelming stage theatrics. But the "4:44" tour is different.
An elevating stage is centered like a boxing ring with four large screens floating above the stage. The screens allowed Jay Z to add visual pieces that complement his story. One piece that stood out was a montage where Jay Z was previously featured, at different times, with Dame Dash, Kanye West, Beyoncé, and daughter Blue Ivy. However, Jay Z was absent from each scene adding to the overall theme, "Kill Jay Z."
Dressed in all-black and wearing a jacket which read "Blind for Love," Jay Z opened with "Kill Jay Z" before going into "No Church in the Wild." Jay Z took a moment to address the current political climate by saying, "Love trumps hate." He continued to run through his immaculate catalogue by performing "Lucifer," "D'Evils," and "Run This Town."
With lights dim, Jay Z revealed that he was about to perform that most uncomfortable song he has ever written. He held the mic tightly and often whispered the lyrics to "4:44." His body language was child-like as if he was ashamed to express his wrongdoings. Without doubt, it was his most vulnerable moment on stage.
Jay Z continued with the hits by performing "Dirt Off Your Shoulders," "On to the next," and "I Just Wanna Love U." He dedicated "The Story of O.J." to Dick Gregory and Muhammad Ali and spoke about the injustices that occurs in the Black community.
With the Nov. 14 being the 14th anniversary of the The Black Album, Jay Z had his engineer, Guru, go through the entire album. Jay Z eventually decided to perform "What More Can I Say." It was perfect timing considering that The Black Album was originally suppose to be Jay Z's retirement project. But 14 years later, he remains in his prime like a champion who has given the world his story and still finds ways to make it compelling.