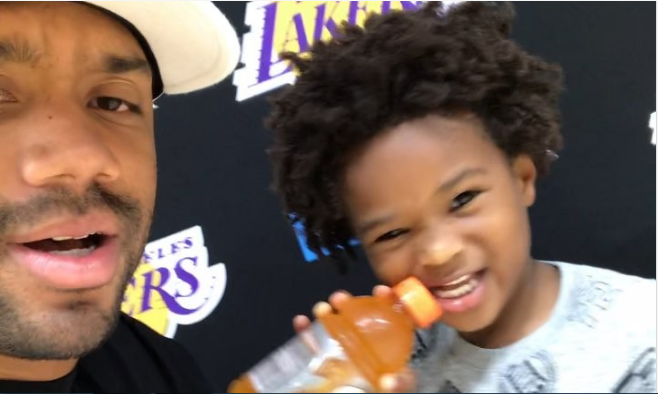 Russell Wilson can't seem to catch a break with his stepson, Baby Future, the son of his wife Ciara and rapper Future. While some folks appreciate the stepfather preciousness of him taking Baby Future on outings, others have been hopping mad that the Seattle Seahawks quarterback dared to treat Future's son as his own, in part because they've never seen baby Sienna, Russell's infant daughter with singer Ciara.
Others are pelting Wilson with verbal darts and nails because the NFL superstar shows off the special excursions via Instagram and Twitter; therefore, kind of shoving rapper Future's face in it, or so the fans believe.
"What is so sickening is that you will splash pictures of another man's child on social media but you don't post yours," wrote one under the above Instagram post. "You are ridiculous."
Another person said he would reach out and touch Wilson, or anyone else, who would do his son like that.
I'd swing on any nigga who acts like Russell Wilson with MY kid. MY kid has ONE father, ONE mother. That love is enough.

— Steven Dingle (@stevozone4) November 12, 2017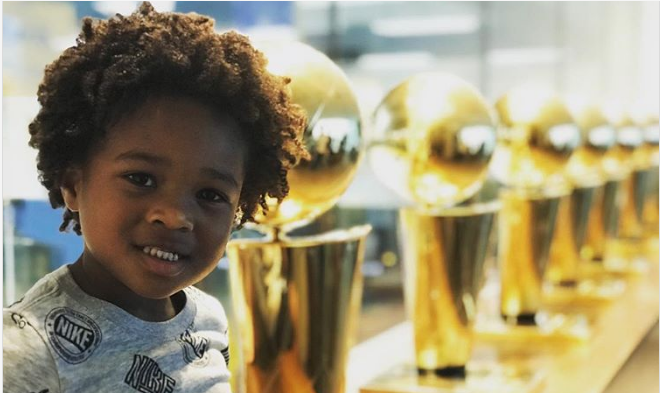 ESPN reporter-host Bomani Jones did a thread on his experience as a child growing up in a "village" where many more people than his biological parents helped raise him and expand the talented sports writer's horizons during his formative years.
"They weren't becoming my new dad or anything, but I've always been so appreciative of the love they showed me during a really tough time," Bomani wrote on Facebook.
There are some social media users who are dumbfounded as to why so much hate is directed at Wilson for showering Ciara's son with love. And let the debate begin …
so i've never been able to make total sense of the ppl so mad at russell wilson for being a good stepfather but…

— El Flaco (@bomani_jones) November 12, 2017
Russell Wilson is a good guy & yes Future was s— to Ciara, but f— him. U dnt do that to another man. Be good to baby Future somewhere in silence. Dont now go on the gram and play around with the kid knowing it will hurt another man. He is overdoing it now pic.twitter.com/Sxl5YyQVXG
— Andile 🇿🇼🇼 (@AndileGula_) November 11, 2017
One of these guys is really going to swing on a Russell Wilson-esque stepfather and then get laid the f— out.

The son will look down upon his dad's unconscious face then up at the stepfather and say "let's go home, Dad" and step over the body. https://t.co/7AdbVCW3Ms

— KYLE + (@kyalbr) November 12, 2017
That's all I'm saying. You don't have to a "parent" to be a dope step parent. Some stuff is reserved for the actual parents. https://t.co/Cd3ha8Elac

— Steven Dingle (@stevozone4) November 12, 2017
Oh look it's another episode of Insecure starring Future Fans ft Russell Wilson

— Not David Ortiz (@SoloChills) November 12, 2017
LMFAOOOOOO RT @TheSlimGoddess: Nothing steams the ash from you niggas like Russell being an amazing doting father to his son Baby Future

— Wholesome Content (@JoellaDeville) November 12, 2017