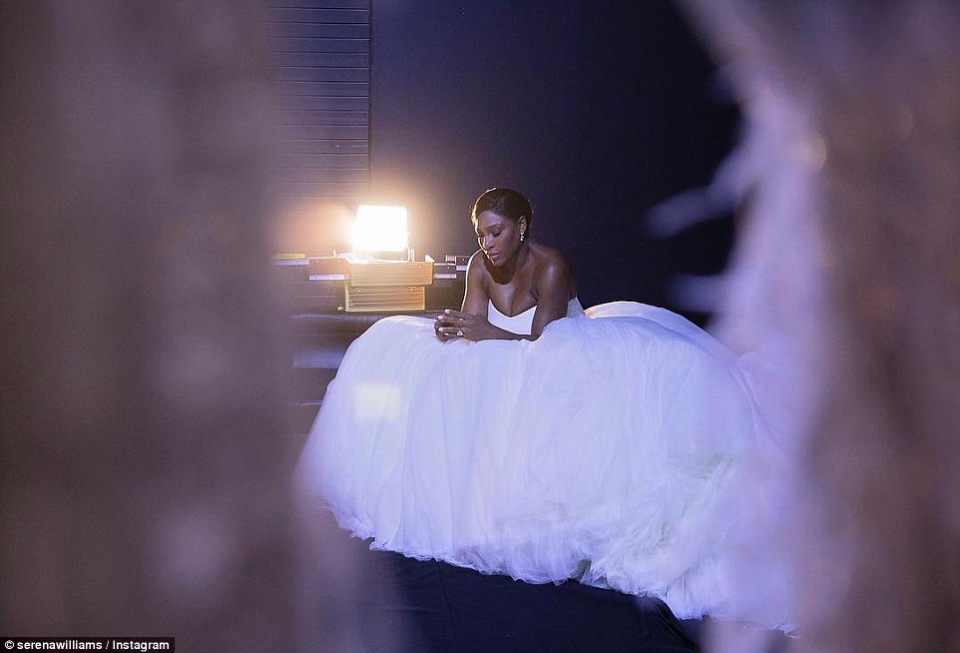 The tennis grand slam champion joins a host of celebs who are referred to by fans by nicknames which are essentially a mashup of their first names. Serena Williams, 36, wed her baby's father, Alexis Ohanian, 34, hence the name Alexena.
They reportedly wed on Thursday, Nov. 16, 2017 at The Contemporary Arts Center in downtown New Orleans. The wedding party dined at the chic Ace Hotel for the post-wedding brunch which was scheduled from noon to 4 p.m.
Serena's coach wrote on Instagram about their nuptials:
"@serenawilliams I send you all my positive feelings for that very special day. I wish you a very happy wedding, a fantastic party and a full life of happiness with @alexisohanian" – (IG: patrickmouratoglou)
She posted a photo, less than a hour before this feature, of her wedding gown on Instagram. The custom strapless, belted gown was designed by Sarah Burton for Alexander McQueen, according to People.
She changed into a second wedding look for the reception. She stunned in a white strapless Versace dress that featured lace and feathers throughout the bodice.
The couple has a two-month-old daughter, Alexis Olympia Ohanian Jr,