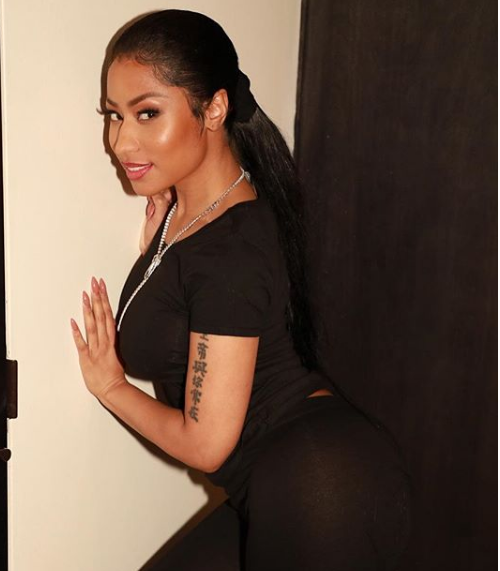 Wendy Williams dissected rap queen Nicki Minaj like a medical school corpse for her sexually graphic poses for Paper magazine that just hit newsstands.
The very opinionated talk show host was merciless in her characterization of Onika Tanya Maraj's R-rated photo spread that failed to cause the kind of overwhelming traffic that would shut down the internet.
During the segment of Williams' show titled "Hot Topics," Williams had this this to say about the 34-year-old Minaj:
"This is the front cover … Nicki is giving herself oral sex on herself, while herself encourages it. "Does this mean, 'I love me so much I cannot take it anymore? I do not like the cover. I think she is trying too hard."
Williams, 53, believes Minaj's actions were sparked by fear of the meteoric success of reality star-rapper Cardi B, whose debut single,"Bodak Yellow," rocketed straight to the top of the rap and pop charts, as well as the re-emergence of other formidable female lyricists.
"I get it … in a Cardi B world, you have been here for a moment, and you are trying to retain your position in rap music and stuff. I get it, Remy Ma is on your tail, and Lil Kim is about to do something awful," Williams said. "Nicki's about to come out with an album, 'Sink or Swim,' and this is her way of swimming. … It is desperate and distasteful. This cover makes Kim [Kardashian's] look like a kindergartener. This has gone too far."
Williams also shaded Minaj for saying that the only person she would consider doing a joint album with — as Jay Z and Kanye West recently did with Watch the Throne — is pop goddess Beyoncé. 
"Beyoncé doesn't need to do a joint album with anybody," Williams said bluntly, added that if she were the Queen Bey, she wouldn't even answer Minaj's calls at this point. 
An inside source close to Minaj, however, is happy that her pictorial is causing such consternation among her critics — including the scathing critique from fellow rapper Eve on "The Talk" last week — Celebrity Insider is reporting. 
"She is laughing at the people who are getting all bent out of shape over her Paper cover. She knows that cover was straight fire, and her haters are not going to make her think otherwise. Nicki's happy Wendy is shading her. If no one was talking, then she would be worried. She wanted to do something iconic, and she did. No one is going to forget this cover. Nicki is so proud of this cover. She had so much fun doing the shoot."
Besides, rap royalty Nas was pleased with how the Nicki Minaj photos turned out and wants to get get together with the Pink Barbie soon.
Check out Williams' complete assessment of Nicki Minaj's Paper cover below: 
https://www.youtube.com/watch?time_continue=213&v=nVTNrp1RuEI