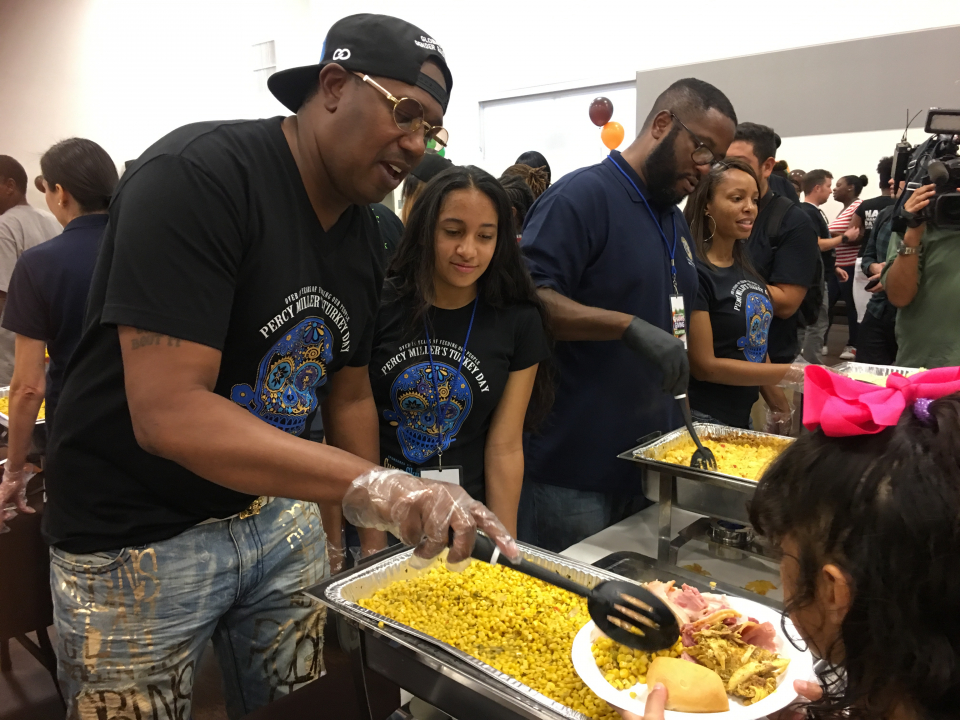 For the 19th year, rapper and business mogul Master P gave back to those in need in Compton, California for the Thanksgiving holiday. Master P sponsored Compton Mayor Aja Brown's 4th Annual Compton Thanksgiving Community Dinner that fed hundreds of seniors, families and homeless men and women.
Mayor Brown commented, "To have his presence here and people can feel the love. To show up here, there's nothing like giving your time. He definitely put his pocketbook out there."
Master P said, "I grew up in the projects in New Orleans and I said let's not forget about community. Let's not forget about the people,"
"We've been doing this for over 19 years. It's just a blessing."
In addition to teaming up with Brown, he also enlisted the support of rapper YG. The menu included turkey, ham and all the fixings, which was once again prepared by YG's mother Shonee Jackson's catering company, Nae Nae's BBQ and More.
Olympic gold medalist and Compton native Carmelita Jeter and Master P's daughter actress and singer Cymphonique Miller showed support.
See photos below.