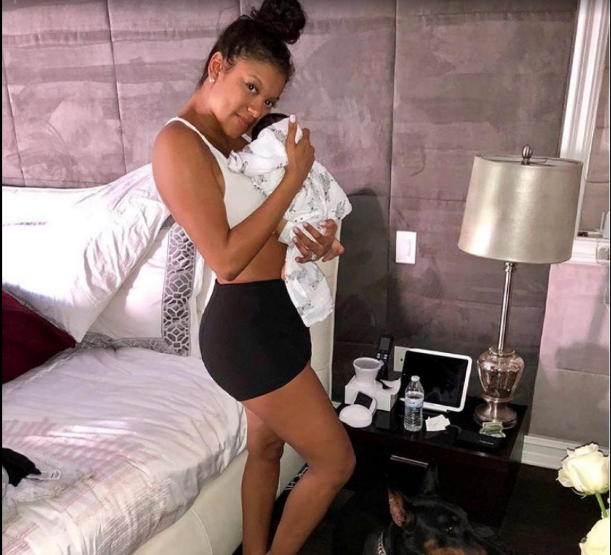 Kevin Hart shared the first photos of his son Kenzo, who was born just before Thanksgiving, along with his glowing wife Eniko in an Instagram he shared on Nov. 25, 2017. He, however, never explains just how his wife managed to snap her body back into shape so flawlessly and quickly after childbirth. We can almost see green eyes glaring at her from every direction.
Hart captions the above photo this way: 
"Sooooooo DOOOOOPPPPPEEEE…..#Harts #Happy #Blessed #DopePic Photo cred ME," he captioned the photo in part. Eniko also shared the same photo to her Instagram, writing, "A love like no other! Every ounce of pain was worth it ALL..Would I do it again? ABSOLUTELY!" Though the tiniest Hart has his face covered, it's clear these two proud parents are happy to show off their love for him.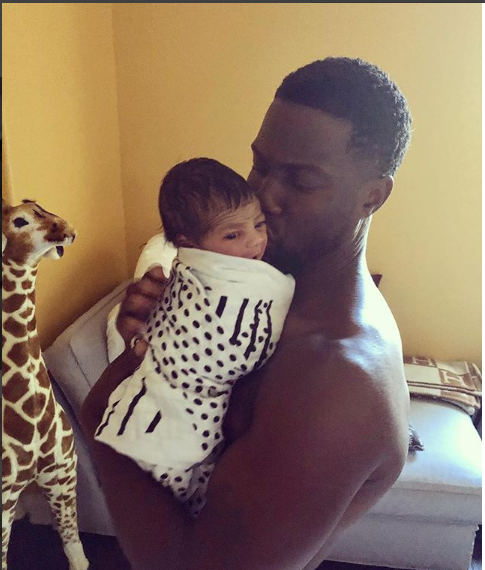 So that's the little man, eh? Kevin flashes the first glimpse of the heir apparent to the Hart comedic empire (well, Kenzo may have to fight it out with Kevin's older son, who was brought into the world from his first marriage to Torrei Hart). Hart captions the photo with his son like this: 
"Feeling beyond blessed on this beautiful sunday morning….Morning vibes with my little man. #Harts #BabyZo#LiveLoveLaugh ….Wifey gets the amazing Photocred."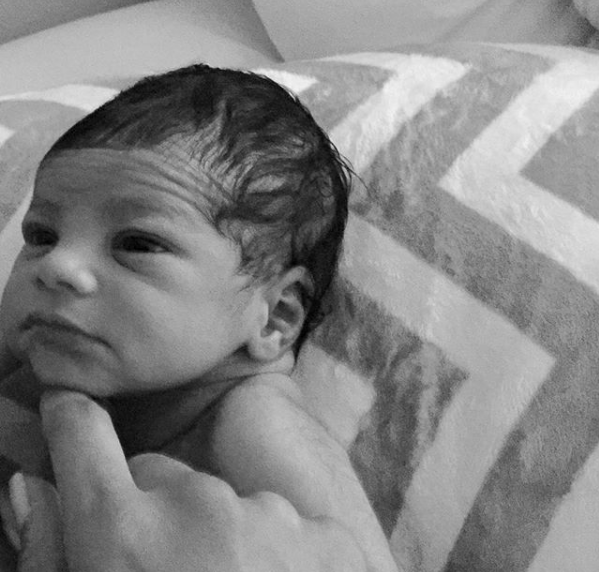 In the third photo, The Harts get poetic to try to articulate their current euphoric feelings for this manifestation of a mircale. 
"You are a little miracle
Our beautiful baby boy.
We pray you'll feel so safe and loved
Surrounded by our joy.
For we are blessed to hold you close
And feel your beating heart.
The little life we hoped for
How wonderful you are.
We raise our hearts with praise and thanks
For you our little gift.
May God's peace surround you
As you wake and as you sleep. #Harts
And may you grow to live and love
And play your little part.
In this world may your light shine
And never be put out #Harts