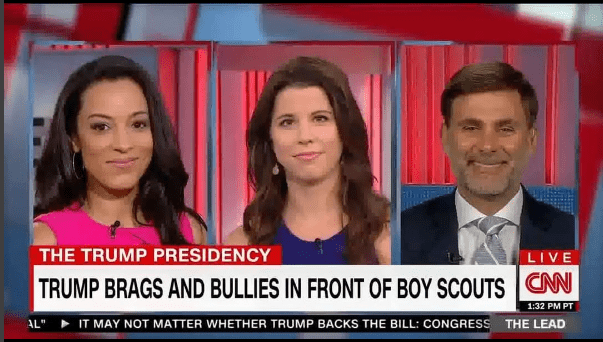 Angela Rye, one of the more well-known and spirited political connoisseurs for CNN, is reportedly receiving death threats at her home in Southern California from "bags of deplorables" as a result of her decision to date renowned rapper Common.
The threats began when, as TMZ reports, the couple decided to take their relationship into the public arena. The duo started dating recently and were spotted together at September's Creative Arts Emmys.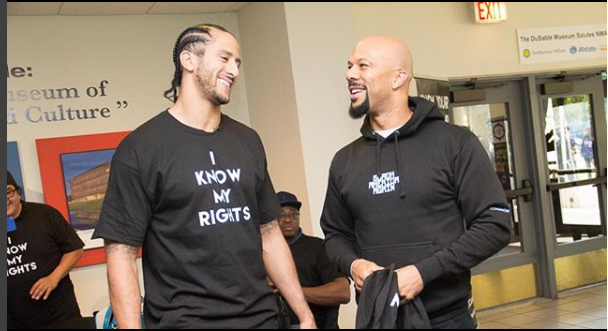 The political analyst said she has since been receiving threatening messages on her phone, social media and email, according to court documents. Rye said the derogatory messages indicated the perpetrator has been keeping dangerously close tabs on the two: the person knows where she and Common visited privately over the summer.
"Yr dumb dead ass gonna be found in a river," read one message sent Aug. 5. "Let me catch ya ass I'm put the paws on ya."
The Los Angeles Police Department obtained search warrants to examine social media posts by the suspect, whose screen name has been identified.
The LAPD would only say the matter remains under investigation. 
Angela Rye is principal and CEO of IMPACT Strategies, a political advocacy firm in the nation's capital. In addition to being a CNN political commentator and NPR political analyst, she is also a prominent strategist who has offered on-air commentary for several media outlets including BET, CNN, NBC, HBO, ABC, MSNBC and TV One.
Rye's expertise ranges from political campaigns to more complex legislation and administration policies that have long-term implications nationally and internationally. She currently serves on the boards of the Congressional Black Caucus Institute, Congressional Black Caucus Political Action Committee (CBCPAC), the Seattle University School of Law Alumni, Women in Entertainment Empowerment Network, Inclusv, and Wilberforce University. She is a member of The Links Inc., National Bar Association, American Bar Association and the Washington Government Relations Group. Born and raised in Seattle, Rye learned advocacy through her family's political and community activism. She is a graduate of the University of Washington in Seattle and the Seattle University School of Law.
Common, 45, born Lonnie Rashid Lynn on Chicago's South Side, is the rapper extraordinaire and operates within the conscientious arm of the hip-hop nation. He is the son of educator Dr. Mahalia Ann Hines and Lonnie Lynn, an ABA basketball player turned youth counselor. On Oct. 6, 1992, Common released his first LP, Can I Borrow A Dollar?, under the Common Sense moniker.
Common won the 2015 Golden Globe Award for Best Original Score and the 2015 Academy Award for Best Original Song for the song "Glory" from the 2014 film Selma, in which he co-starred as Civil Rights Movement leader James Bevel.
Common's acting career includes significant roles in a string of films such as Smoking Aces, Street Kings, American Gangster, Wanted, Terminator Salvation, Date Night, Just Wright, Happy Feet Two, New Year's Eve, Run All Night, Being Charlie and John Wick: Chapter 2. Common also narrated the award-winning documentary Bouncing Cats, about one man's efforts to improve the lives of children in Uganda in Africa through hip-hop/b-boy culture. He starred as Elam Ferguson on the AMC western television series "Hell on Wheels."