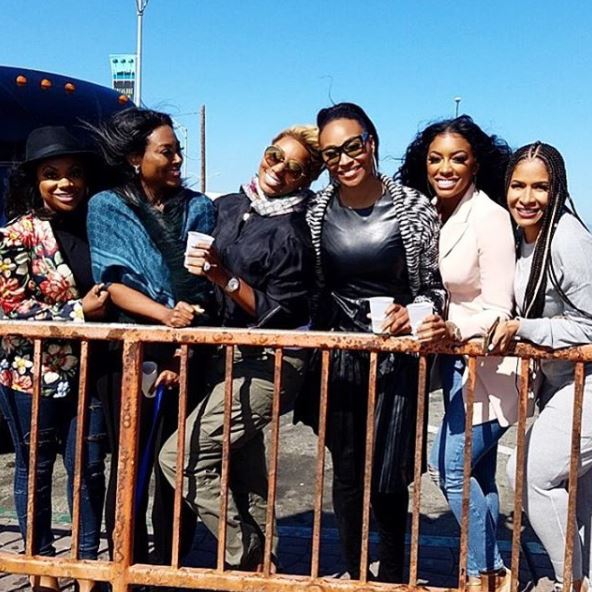 While the ladies attempt to make sense of what happened between Kim and Kenya at the white party, Sheree continues to play her peacemaker role and decides to bring the housewives together in San Francisco for a little rest and relaxation. Here are the top highlights from season 10, episode five.
Team Zolciak-Biermann vs. Team Twirl.
What do concert tickets, raunchy tweets and fake relationships have in common? Kim and Kenya. The episode picks up where it last left off and we see the argument between the two divas explode. Kim insists that Kenya's marriage is fake and made for TV. So, Kenya goes for the jugular. In reference to tweets made by Kim, Kenya calls Mrs. Zolciak-Biermann out as a mom who pimps her own daughter for John Legend tickets, ouch! Although everyone agrees that kids are off limits, the sidebars from Cynthia and NeNe specifically say that Kim dug her own hole.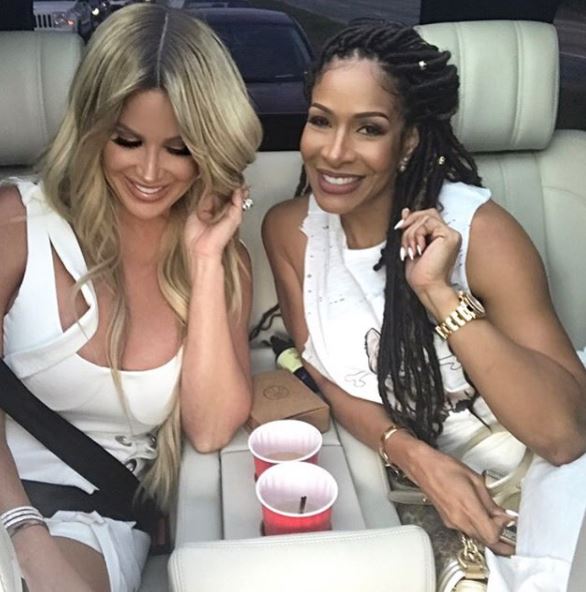 Sheree is on a quest to heal her soul. She invites the housewives to join her on a trip to San Francisco.
Meanwhile, Sheree stops by Kandi's studio to give her the inside scoop on Kim and Kenya's big fallout, but more importantly one of the assignments from Sheree's life coach is to take a trip and get away. She extends an invite for Kandi to join her and the rest of the ladies, Kim and Kenya included, on a retreat to San Francisco. Although Kandi is reluctant to go, she wants to support Sheree in her healing. It's finally the day of the trip and the girls make it safely to the Bay Area. Sheree is determined to have a good time, but of course, things get interesting when the girls find out that she has been seeing an incarcerated man, aka longtime friend Tyrone. Not only is she seeing him but she claims to also be in love with him. Good for you, Sheree. Kudos for sharing, with no cares given and absolutely no filters.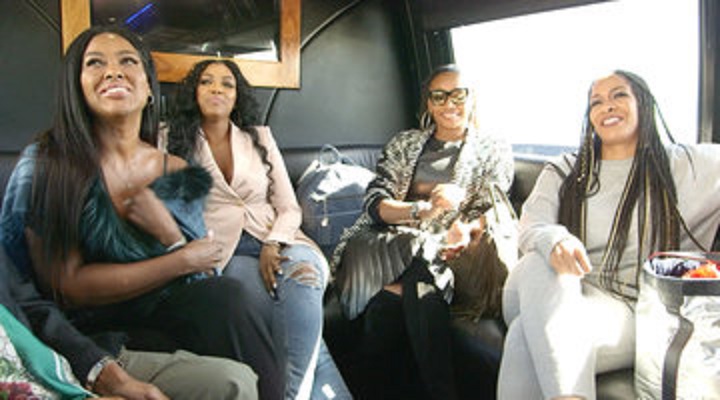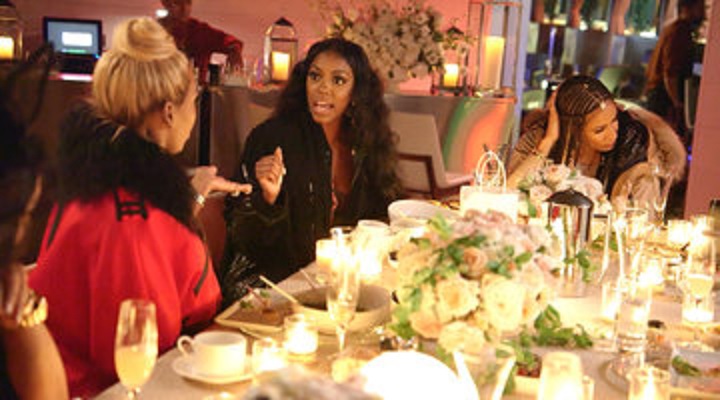 Nene and Porsha turn the dinner table into a boxing ring.
Later that evening at dinner, more shocking surprises invade the atmosphere when NeNe walks in the room with throwback bestie Marlo Hampton. The ladies sit down for what seems like five seconds. Then Sheree asks NeNe why Porsha was not invited to the white party and everything pretty much crashes and burns from there. Porsha joins in on the conversation and asks NeNe what has she ever done to make her so mad. She then accuses NeNe of attempting to get her fired from the show, but NeNe quickly corrects those allegations. NeNe declares that she never called and made a request to have Porsha fired from "Real Housewives of Atlanta."  While yelling and rolling her neck so hard it makes her bun unravel, she says, "I was the only one who had your back, Porsha. I made sure they didn't fire you when you fought Kenya on the reunion show … You deserve to pay for what you did to Kandi, we have always had your back!"
To be continued … be sure to check back next week to see what happens. In the meantime, are you Team Porsha or Team NeNe? Comment below.