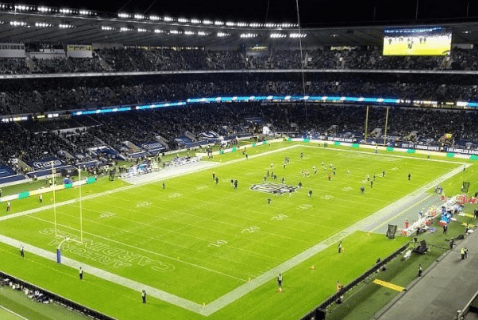 By all accounts, this past Monday Night Football game between the Cincinnati Bengals and Pittsburgh Steelers will be remembered for its level of playing field brutality in the NFL. It started a few minutes into the game when Steelers linebacker Ryan Shazier made a tackle leading with the crown of his helmet, suffered an agonizing back injury and left the field on a stretcher.
During a play in the second quarter, Bengals running back Joe Mixon had a helmet-to-helmet collision with two defenders and fell to the ground motionless. Trainers rushed on the field to tend to his injury and Mixon was able to walk off the field. He was later diagnosed with a concussion.
During the fourth quarter, Bengals linebacker Vontaze Burfict was blindsided by Steelers receiver JuJu Smith-Schuster. After the hit, it seemed that Smith-Schuster was gloating over Burfict as he lay on the ground after the hit. Burfict jumped to his feet to defend against the taunting and a few moments later collapsed and had to be carried off the field.
After the game, Smith-Schuster posted to Twitter, "I don't have any intentions to hurt anyone when I play football. I didn't mean to hurt Vontez Burfict, I just wanted to throw a block for my teammate. I apologize for standing over him and that isn't me. Praying he gets better."
JuJu with the crazy hit on Burfict 😳pic.twitter.com/2DntJwHQgA

— NFL Stats (@NFL_Stats) December 5, 2017
The NFL suspended Smith-Schuster yesterday for one game without pay for "dangerous and unsportsmanlike acts."
A few plays later Steelers Antonio Brown suffered a helmet-to-helmet hit in the end zone and lay motionless, causing concern, until he suddenly jumped up to the relief of his teammates. Sports journalists and on-air game personalities noted the viciousness and the brutality of the game that is causing discussion within the NFL.
Because of the level of brutal physicality in games between the Bengals and the Steelers, the NFL-instituted safety reforms and new rules. According to sports outlet The Ringer, these rules were:
The Carson Palmer Rule was introduced to protect quarterbacks' legs after a low hit on Palmer in a January 2006.
The Hines Ward Rule was implemented to limit blindside blocks after Steelers receiver Hines Ward broke Bengals linebacker Keith Rivers' jaw on a block in 2008.
The Ryan Shazier Rule last year to outlaw crown-to-the-helmet hits after Bengals running back Giovani Bernard was concussed during a hit to the head by the Steelers linebacker in a January 2016.
The brutality of the Bengals-Steelers game comes at a time when the NFL and the public have been made aware of the dangers of chronic traumatic encephalopathy (CTE), a football-linked disease that causes dementia and aggression.