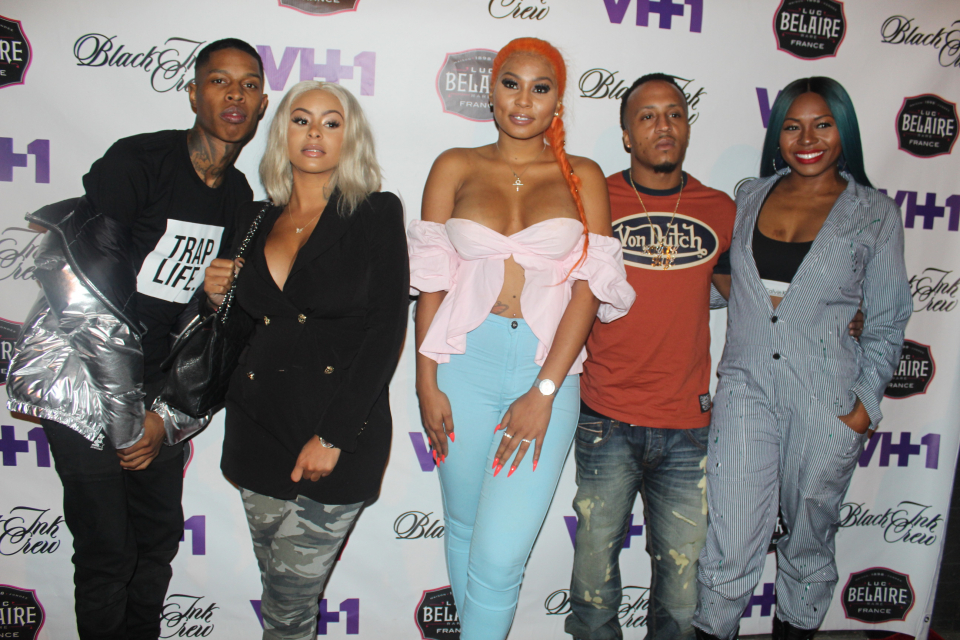 "Black Ink" returns for season six and it's starting off with big drama. Last night's show was titled "Ceaser A.D. After Dutchess." Even though Dutchess is no longer a part of "Black Ink Crew," for some reason she just keeps surfacing. This time, she came for Sky by inviting her biological son to her tattoo shop to interview with the press about how he felt about his mom (who gave him up for adoption at age 3, so he could have a better life and she could get her life together). Dutchess also started recording as a rap artist and dedicated a diss song to Ceaser.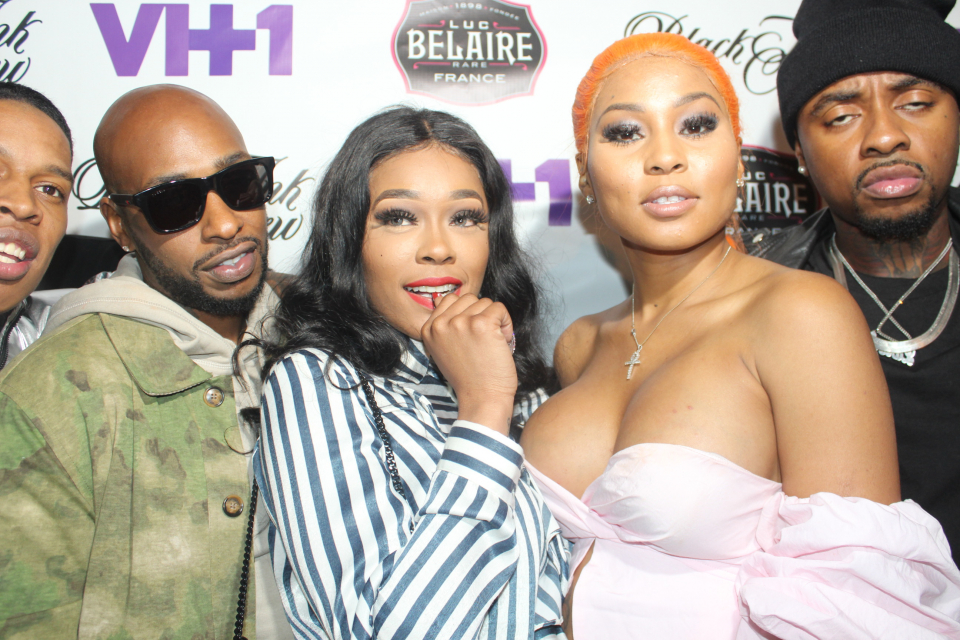 Now, typically other people's kids are "off limits" when it comes to adult beef. Anybody who actually has children knows that attacking a person's child or using a child as a pawn is an absolute no-no. Kids are just off limits and that's that. Sky was pretty disturbed not only to see her son at Dutchess' tattoo shop, but also to hear all the negative comments that he had to say mainly because she was also beating herself up with the guilt of not seeing her children since they were 3 and 4 years old. To add insult to injury, Dutchess also recorded a diss track, "Why You Mad?," and had a singing telegram crew of artists deliver the message to Ceaser via live performance at Black Ink and recite the diss track to him. Ceaser cannot figure out why Dutchess will not move on and live her life without constantly involving him in all her efforts.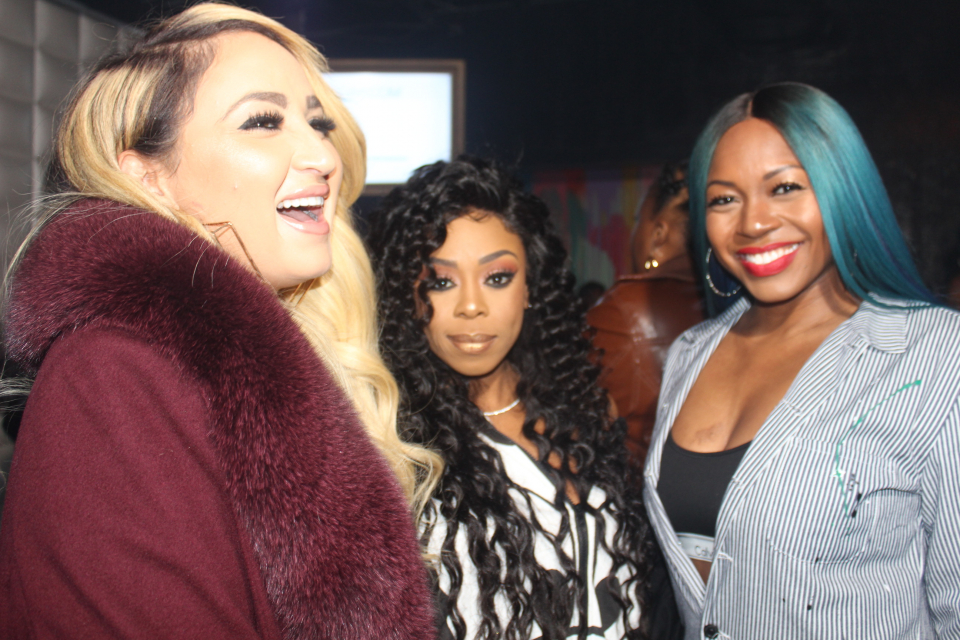 Speaking of moving on with their life, Karlie Redd (Ceaser's other ex) shows up at the Black Ink six month anniversary party celebrating the success of the Atlanta Black Ink tattoo shop and of course her appearance ended up in drama. Ceaser also couldn't figure out why Karlie had no recollection that their break ended on a terrible note and was surprised that she would even show up. But we all know Karlie Redd ain't never scared and she had a few questions to ask Ceaser and get them off her chest. Karlie was confused about why Ceaser was reporting on their sex life when she proclaimed they had a celibate relationship. "Karlie you know I have never had to lie on my **** and I remember 2 weeks of great sex" replied Ceaser. We have no idea which story to believe. But that statement definitely got Karlie removed from the premises. Especially after she decided to throw a drink on Ceaser. Of course, leaving was on her own terms.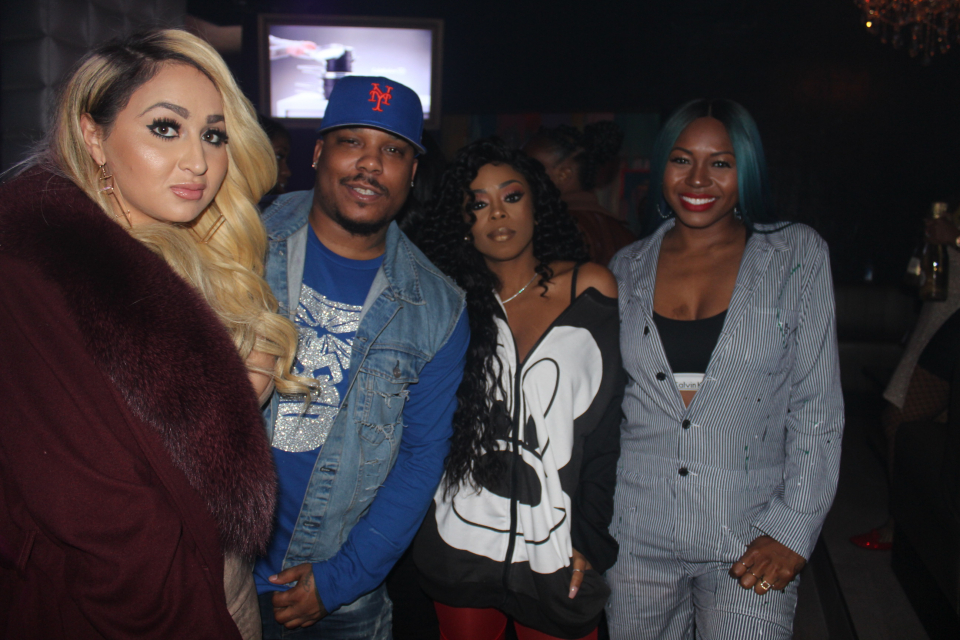 Nevertheless, last night's party brought out a very pregnant Vh1 "Love & Hip Hop Hollywood's" infamous Alexis Skyy, who looked fabulous, by the way. Fetty Wap is about to be a proud father again since he said he was put on this Earth to be a provider. Alexis Branch was introduced to us as Stevie J's "Love & Hip Hop Atlanta's" artist and we will soon see her on "Leave it to Stevie" (Stevie J's spin off show). Unfortunately, they have parted company and Alexis has a new PR team that's determined to help her take over the world. Female rapper Just Brittany scored big with Rick Ross and The Dream on the season finale of "SIGNED." She scored a single deal with MMG and an album deal contingent on how she delivers the track. Just Brittany is claiming 1st lady of MMG. I guess we have to see what happens.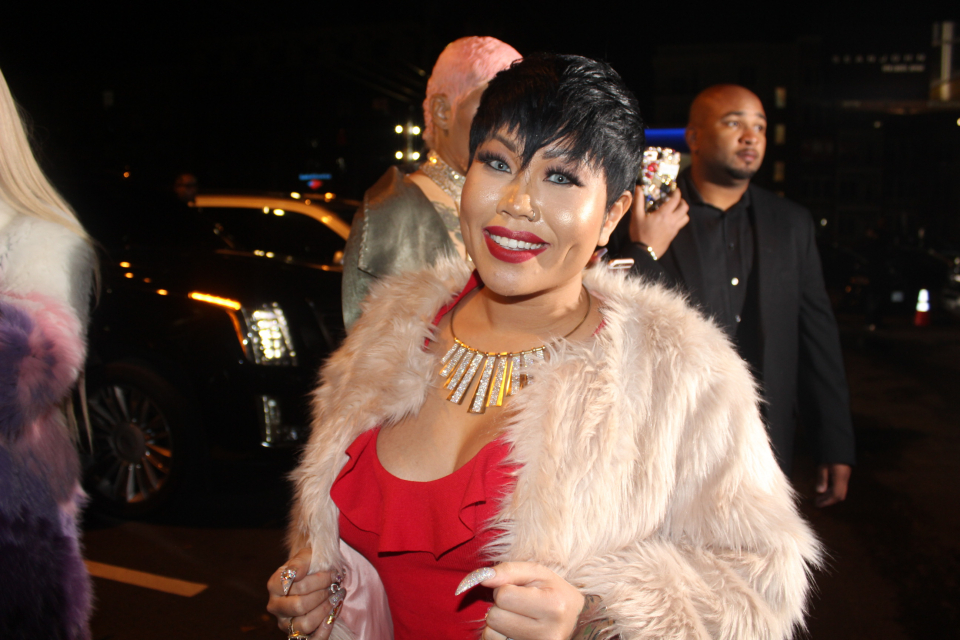 Despite how busy these ladies appear, they, along with "Love & Hip Hop Miami's" Shay Johnson, took time out to celebrate with the "Black Ink" crew and the party was lit.
Van from "Black Ink Chicago" was also in the building. Of course, Sky showed up late (at midnight) after the viewing ended. She showed up with her entourage, which included Lovely Mimi ("Love & Hip Hop Atlanta") and a sprinter filled with hot chicks. Surprisingly, there were no cameras rolling and the "Black Ink" crew turn up is truly real.
Check out the photo gallery, after the break.