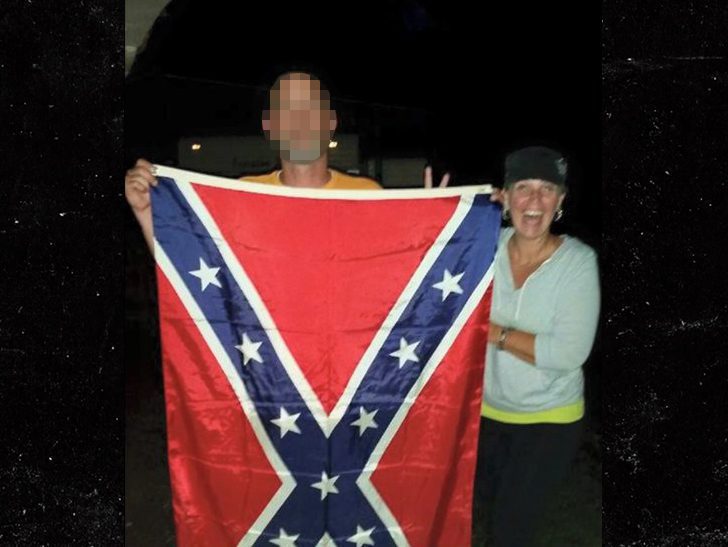 Keaton Jones became a viral sensation after he told his story of being bullied in middle school. In the video recorded by his mother, Kimberly Jones, Keaton shared how students would bully him at school because of his looks.
The video was shared thousands of times on social media and garnered reactions from top celebrities and athletes such as Snoop Dogg and LeBron James to name a few. Keaton became a hero over the weekend, but his mother's past has created a backlash.
People began searching through Keaton's family's past and discovered their love for the Confederate flag. Several pictures emerged of Kimberly Jones and her family holding Confederate flags. There was also an alleged post by Kimberly Jones who spoke out after the racial violence in Charlottesville, Virginia.
"Dear butt hurt Americans, If you aren't bleeding, no bones sticking out and you can breathe, stop crying," Kimberly Jones posted. 
Kimberly Jones also faced backlash for setting up a GoFundMe page for her son Keaton. Although it's horrible that Keaton faced bullying, some believe that seeking funding was unnecessary. The GoFundMe page has received nearly $60k.
Kimberly is being viewed as a racist who is taking advantage of her son's pain to get money. At press time, she has yet to speak about her love for the Confederate flag.
#KeatonJones is bullied, mom films him crying, turns out mom is racist, Keaton acted on mom's disgusting beliefs resulting in retaliation at school and the child is now being bullied online due to mom's toxic mentality…what a mess.

— Lulu (@LuLuWVU19) December 11, 2017
All I'm saying is that Keaton Jones's racist mother filmed her son and then proceeded to ask for donations. Meanwhile we have people of colour who are being bullied and hated on by racists and they don't receive donations or invites to be guests with celebrities.

— Luke Waltham (@lukewaltham) December 11, 2017
Okay i'll be honest this whole keaton jones story is giving me so much anxiety. Hearing that his mom was in it for the money / is a racist ruins everything if true. The internet mentally tires me out I swear.

— RyansAverageLife (@RyanAbe) December 11, 2017
As a victim of bullying, Keaton Jones broke all of our hearts. But by being hateful and racist, his mom broke all of our hearts again. And we did Nazi that coming.

— Eugene Gu, MD (@eugenegu) December 11, 2017