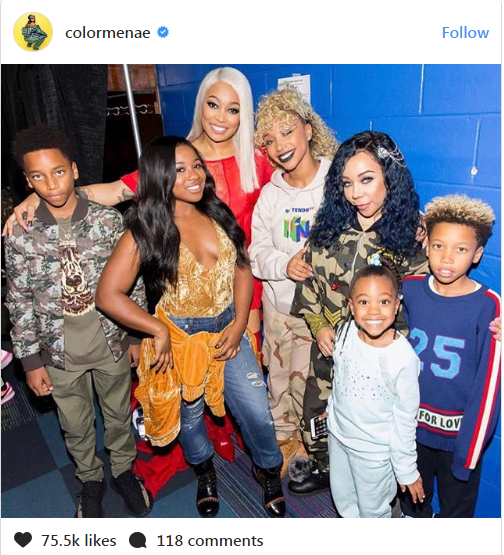 The problem surrounding Reginae Carter, who is the daughter of a rap superstar and a reality star/author mother, is that the former adorable child is no longer a child – yet some folks continue to view her through that false prism.
Subsequently, when the offspring of Lil Wayne and Toya Carter posted a rather risque video of herself dancing suggestively, some fans got indignant and claimed she was too young for such raunchy theatrics. But Tiny Harris, who is fiercely protective of her own brood, will not allow haters to denounce her "niece" Carter's benign fun and they both clapped back with authority.
On Monday evening, the estranged wife of rapper T.I. took to Instagram to sound off on some folks who made disparaging remarks about the 19-year-old college student's impromptu dance routine.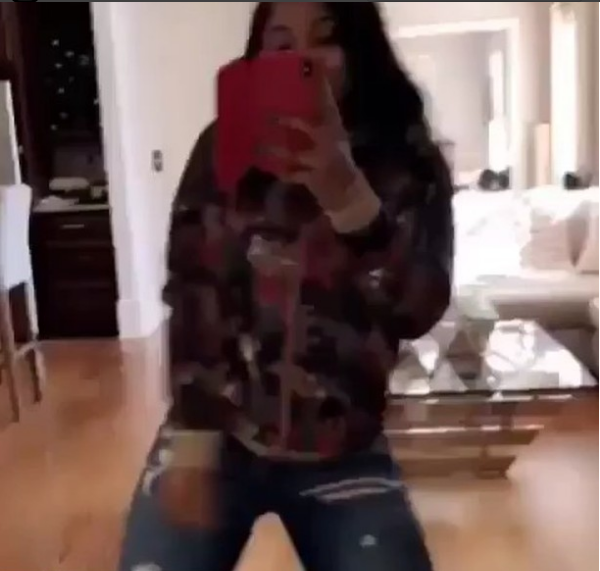 Reginae Carter was gyrating as "Just Kickin' It'" by Xscape played in the background.
Kandi Burruss could be heard belting out the following lyrics, "Every man wants a woman/Where him and her can just go hang/Just the two of them alone/kick back." 
Harris proudly posted the video on her page and captioned it: "Yas aunties baby @colormenae in the Xscape spirit! I love it!! My Chocolate drop getting it!!" You also see others defending the young Carter. 
The video went viral and some fans decided to speak out on Reginae Carter's allegedly inappropriate behavior.
One fan barked, "She's too grown for me," according to Celebrity Insider. 
Another fan retorted to the first fan by saying, "That's what happens when a person grows up and is no longer a child."
A third person suggested that Carter was too young to consume adult beverages and is drunk: "If you're not old enough to buy alcohol, then you're not tall little to have a lot to learn."
Harris, who had to get people's paws off her own daughter, Zonnique Pullins, who was recently body shamed, told the haters to stop talking "smack about her niece": "Y'all need to stop being so judgmental she's not even doing much she's 19 years old in college acting like a normal college student enjoying life leave all the negativity comment off my post let my baby be great."