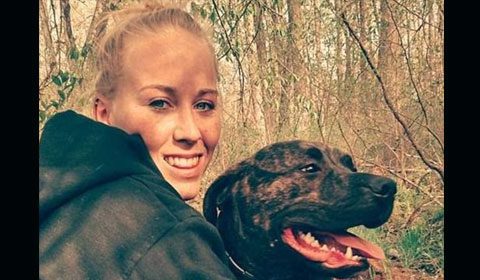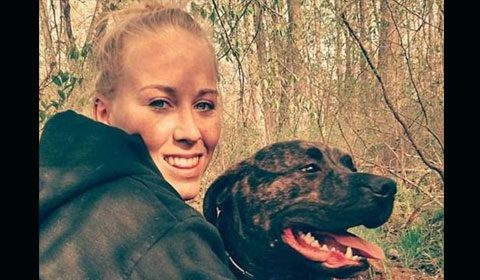 A woman missing for days near her home in Goochland, Virginia, was killed and eaten by her pit bulls according to law enforcement. Bethany Lynn Stephens, 22, was a small framed woman weighing around 125 pounds. According to her father, she went for a walk in the woods with her dogs and never came back home.
Her father called the police to report his daughter was missing after hours went by with no communication. Two days went by and while searching the woods, Stephens father discovered his daughter dead, bloody and guarded by her two large pit bulls. He retreated from the area and called 911 and police were dispatched to the scene and discovered the dogs chewing on Stephens ribcage. It took police more than an hour to capture the dogs as they aggressively guarded the corpse.
Friends of the victim stated to the press that they doubted that the dogs would hurt Stephens who worked at a dog training business and that the victim frequently slept with the animals. According to police Stephens dogs had been living with her father for a few weeks and that they were moved to an outside kennel and seemed a bit neglected. In addition, police found during their investigation that the kennel doors were broken as if the dogs had somehow busted out. This fueled speculation of foul play.
Sheriff James Agnew stated at a press conference that homicide has now been ruled out. Agnew told the media that Stephens had wounds "consistent with being mauled by these dogs," including defensive wounds on her arms. He further stated: "The first traumatic injury to her was to her throat and face … It appears she was taken to the ground, lost consciousness, and the dogs then mauled her to death. It was not a homicide. It was an absolutely grisly mauling. In my nearly 40 years in law enforcement, I've never seen anything quite like it and I hope I never see anything like it again."
The dogs were euthanized by officials because of the danger to other humans, According to one official, once an animal has eaten human flesh it is no longer safe.