WASHINGTON — Do you remember the woman who proudly cloaked herself in a pro-Donald Trump "Make America Great Again" gown at this year's Grammy Awards? She is now filing a complaint over sexual assault against one of his aids.
According to the Associated Press, singer and proud Republican Joy Villa said Tuesday that she has filed a sexual assault complaint against Trump's former campaign manager, Corey Lewandowski, for allegedly hitting her twice on her buttocks during a Washington gathering in November.
The incident happened at a gathering at the Trump International Hotel the day after Thanksgiving. Despite the fact he was reportedly fired back in June 2017, he was still in the mix at Trump events.
Here's the photo of @CLewandowski_ seconds before he slapped my ass, I told him to stop, and then he did it again. I was shocked and embarrassed by his behavior. https://t.co/61EYvOG4e9 pic.twitter.com/a8NgLnvCEZ

— Joy Villa (@Joy_Villa) December 23, 2017
Although the alleged assault happened a month ago, Villa said she gathered the gumption to go after Lewandowski after some encouragement from friends. Initially, she reportedly felt she would get backlash for exposing the campaign manager as a sexual deviant. Villa called the police in the District of Columbia on Christmas Eve to report the man.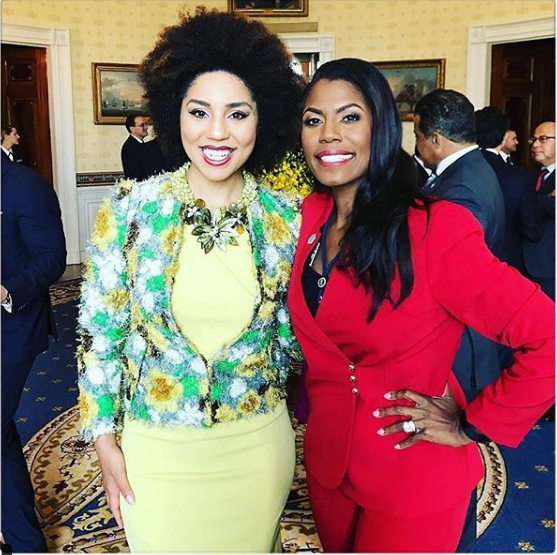 "I didn't know him at all," Villa said about Lewandowski. "I only knew him by reputation. He broke my trust."
"I was initially fearful to come forward with this," she said, adding that she did not want to embarrass Lewandowski's family or her own.
"I did nothing wrong," Villa said. "I realized if he's not going to respond or apologize to me, I think it's the right thing to do."
In March 2016, the same man Villa filed the complaint against was charged with misdemeanor battery for an altercation involving a female reporter after a news conference in Florida.