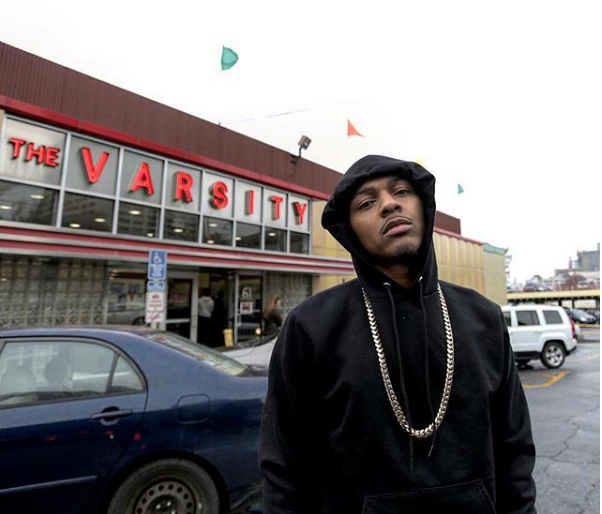 Social media maven Kim Kardashian has a long laundry list of romantic entanglements before and during her career as a reality TV queen.
Throughout the years, the straw that stirs the Kardashian-Jenner cultural cocktail on "Keeping Up with the Kardashians" has been linked to a multiplicity of men, including R&B singer Ray J, entertainment mogul Nick Cannon, singer-songwriter Nick Lachey, hip-hop producer and first husband Damon Thomas, and athletes like Reggie Bush and Kris Humphries, the latter of whom she was married to for 72 days.
Bow Wow has suddenly added has his name to Kimmie Cakes' mountainous list of hookups before her marriage to Kanye West. The rapper and cast member on "Growing Up Hip Hop" stopped off for a long chat with Hollywood Unlocked and eventually got into kiss-and-tell, saying he and Kardashian were an item before her other better-known suitors and long before her social media and reality superstardom set in.
The man born Shad Moss, 30, in Columbus, Ohio claims he met Kardashian, 37, when she was merely an obscure, virtually unknown sidekick to then socialite megastar Paris Hilton. He said they started off as just friends during the time Kardashian covered KING magazine.
"Somehow we got each other's information," he said of how it all came about. "We was cool, we remained friends. And this was right before Reggie Bush. The reason nobody knew is because of how I move."
Bow Wow told the publication that he'd never dated a white woman before, therefore he was admittedly nervous. When asked if he had sexual relations with her, the rapper sidestepped the question better than a running back evading a tackle.
"I respect 'Ye (Kanye West) and all that, so, therefore, I ain't gonna say everything all the way 100," he danced around the question. "But you know — like I said, if I'm f**king with somebody, I'm f**king with somebody."
Check out the interview with Hollywood Unlocked in its entirety. The part about Kardashian begins at approximately the 49-minute mark.
Source: YouTube/Hollywood Unlocked