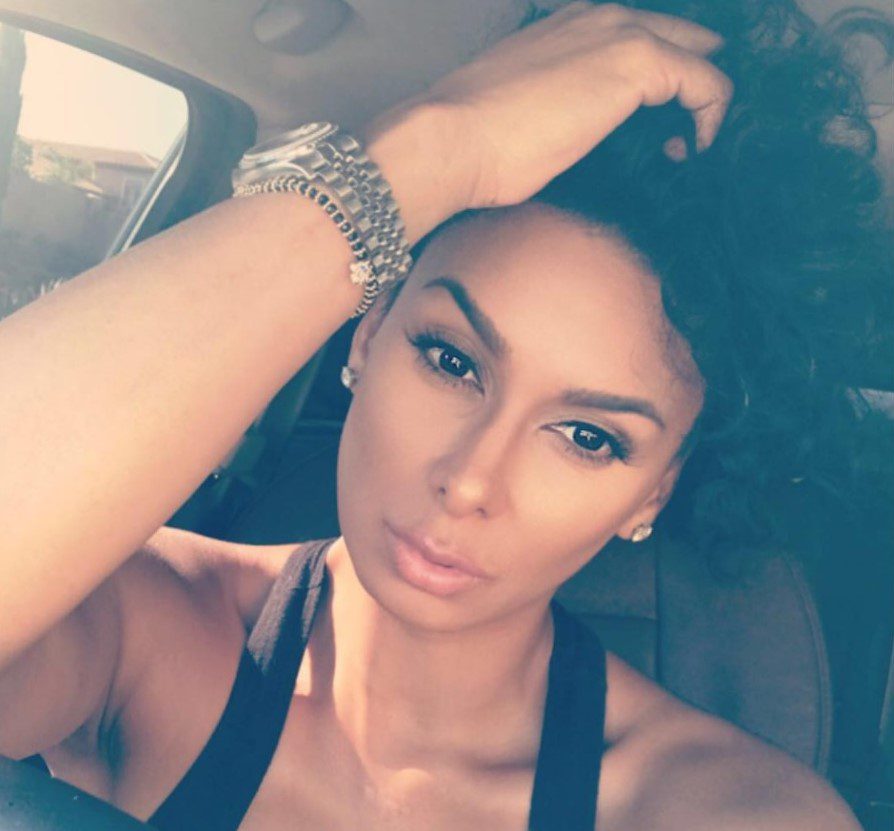 Yesterday, Tamar Braxton made headlines when news reports claimed that the famous singer had allegedly been told that her estranged husband, Vincent Herbert, was having a baby with a mistress of his. At the time, sources claimed that the mistress is reality star Laura Govan. However, now that the story has spread all over the internet, Govan has quickly responded and is denying that she had an affair with Herbert.
As previously reported, Braxton went on a furious rant on Instagram yesterday in which she alleged that the alleged mother of Herbert's unborn child out of wedlock contacted her to let her know that she's pregnant.
"Vincent Herbert is having a baby and his whore decided to let me know about it tonight!!" Braxton wrote in the post. "That stupid broke a– whore should check public records on Christmas before she goes through with it!! He called back (despite of his protection order) begging and lying…like he's hanging out with Joe and Roxci (from BET). Oh yeah…that's creditable…no shade."
After the post hit the web, The Shade Room claimed that Govan is the mistress that Braxton was talking about. However, TMZ reports that Govan recently contacted them and told them that she's never slept with Herbert and that they are not an item. Govan also claims that she's happily involved with another man, who remained unnamed in the article.
According to the report, Govan believes the rumor about her and Herbert has made such a splash online because of her ex-husband, Gilbert Arenas, who she's been publicly beefing with for years. The report claims that Arenas contacted Braxton recently and told her that his ex-wife was sleeping with Herbert and that Braxton believed Arenas.
Govan says that she wants Arenas to stop lying and attacking her character and instead focus on paying child support for their kids, which she claims he hasn't paid since September. The report also says that Govan is praying for Braxton and Herbert.
What do you think of this new drama between Govan, Braxton and Herbert? Let us know in the comments.