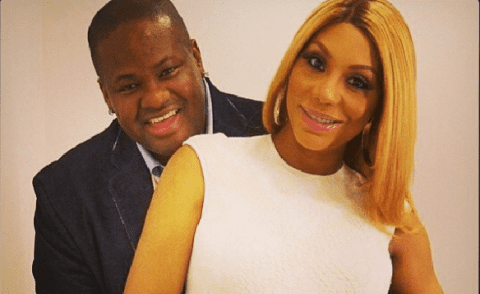 Just when you thought the Tamar Braxton-Vincent Herbert marriage could not get any worse or more bizarre, it has.
Any hope of reconciliation may have just evaporated like the morning mist. An enraged Braxton went volcanic on social media, putting estranged husband Vincent Herbert on full blast, as she accused him of not only cheating on her, but of getting another woman pregnant. "Vincent Herbert is having a baby and his whore decided to let me know about it tonight!!" Braxton, 40, wrote in a furious tirade on Instagram on Dec. 30.  
Her words: "That stupid broke a– whore should check public records on Christmas before she goes through with it!! He called back (despite of his protection order) begging and lying…like he's hanging out with Joe and Roxci (from BET). Oh yeah…that's creditable…no shade."
"However, before [you] judge me know the FACTS!!! He's a real piece of work," Tamar added. "Smh happy new year folks! Ladies and gentlemen know that 2018 is a FRESH start and if I can leave this liar you can leave yours too." She also added an extra bit of shade towards her ex and his other woman in the post's caption: "Say what u want about me…but I'm good & Got Damn tired of the bull
 2018 belongs to who DARES to take your life BACK!!
 I'm FIRST in Line!"
UPDATE:  LAURA GOVAN DENIES ITS HER
While the identity of the alleged pregnant side chick has not been confirmed, The Shade Room says the identity of the secret woman in question is former "Basketball Wives LA" star Laura Govan, 39, while Famelous reported that Herbert and Govan were spotted going on a vacation months ago.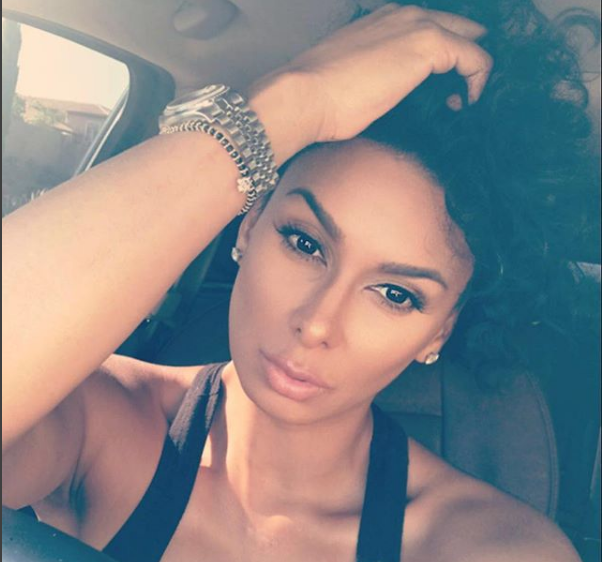 "This tea…got lost in our DM on our old page that got deleted," Famelous reported, before illuminating the fact that Herbert and Govan were also seen at a DJ Khaled's party in December. The publication goes on to say that, supposedly, it was Gilbert Arenas, 35, — who has four children with Govan — who exposed the alleged romantic fling between Herbert and Govan to Braxton. 
As we reported, Braxton had filed for divorce on Oct. 24 to dissolve nine years of marriage. Days after filing the papers, the "Braxton Family Values" star went on a vitriolic rant where she seemingly accused Vincent of cheating on her.
"When is enough enough?" she asked. "He can argue & u can tell me to [get] out of 'your' house when I'm the house of cards? None of this is ok.. & while I'm not pushing anyone out of the door..I'm just telling you what has pushed me out of mine! That LAST time was the LAST TIME." 
Braxton's tortuous decision to end the marriage came one year after an alleged domestic dispute in suburban Atlanta. The authorities were called to their home when an argument allegedly got physical, but neither were arrested. The two were spotted holding hands one day after the incident. Since filing for divorce, times have been tumultous between Braxton and Herbert, including the matter of custody of their four-year-old son Logan. 
Braxton's mother, Evelyn Braxton, 69, had accused her son-in-law of chronically abusing her daughter and even added that she feared for Tamar's life if the violence persisted.