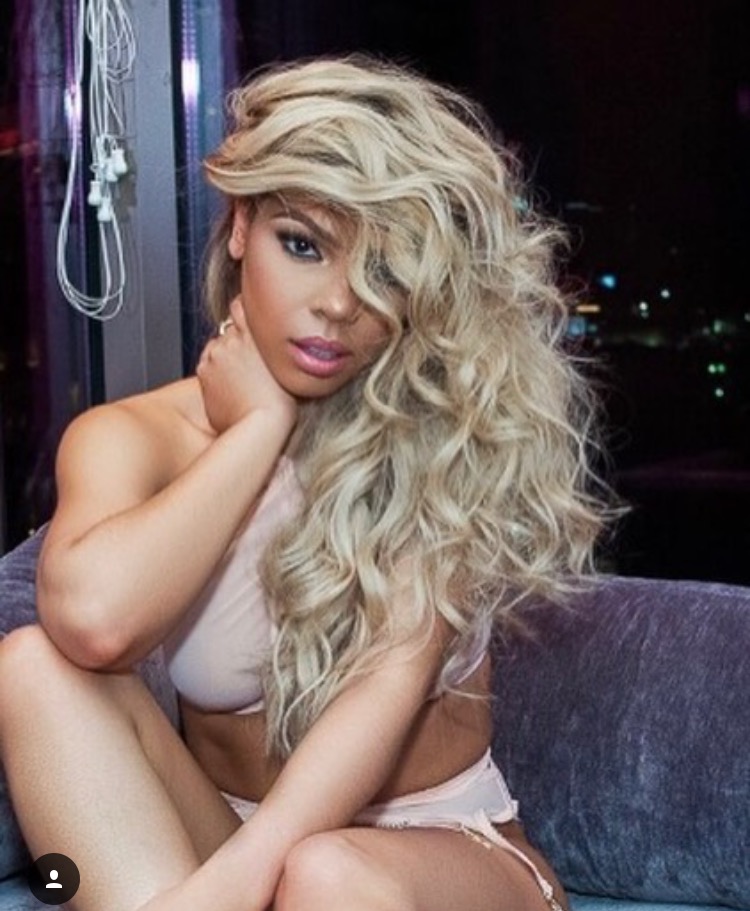 "WAGS Atlanta" premiered Monday, Jan. 3 on E! with a packed premiere at the newly opened 02 in the toney Buckhead area of Atlanta. E! stayed true to its reputation of being the go-to network for all things fabulous and delivered opulence in Atlanta showcasing the lifestyles of the married, rich and famous in the Peach state. As opposed to BRAVO's "Real Housewives of Atlanta," we see luxurious mansions that don't need to be built or created because they have been earned by exorbitant contracts of pro athletes and, of course, enjoyed by their wives, baby mamas and girlfriends. The women are former pageant beauties and ex-professional cheerleaders and everyone is dating, engaged or married to a professional athlete except for two of the ladies who are presently single but have been linked to several athletes in the past.
When Hope, one of the single girlfriends, attends a private party at Kierra Douglas' home (wife of wide receiver Harry Douglas) wearing little more than panties and a bra under a sheer suit, the wives are uncomfortable with their friend parading around in front of their husbands half-naked. "Your husbands shouldn't be looking at me, they should be looking at their wives," Hope says flippantly. Hope's attitude doesn't sit well with her friends, and it's suggested she take a "h—ation," i.e., a vacation from being a h–, but Hope stands her ground. Later, a few of the husbands agree that although Hope looked nice in the outfit it was inappropriate for the party. It raises the question of whether when socializing with married friends are there boundaries for sexy single friends? Is it acceptable for your girlfriends to flaunt their goodies around your man or is that grounds to put a BFF on ice?
The episode wraps with Kesha Norman getting caught after putting a security camera in the home she shares with her boyfriend, ex-football player CJ Mosley. He's admitted to cheating before and Kesha admits that she put the cameras in the house because she doesn't trust CJ although she wants to stay with him. CJ isn't feeling the invasion of privacy and suggests the couple take a break. The tension is real and I applaud E! for showing some of the issues that the wives and girlfriends of professional athletes deal with on a regular basis. Although it's important to rebuild trust with a significant other, it's got to be hard to deal with the pain and aftermath of infidelity. Hopefully, Kesha can find internal peace and CJ will understand her pain and not put her through that again.