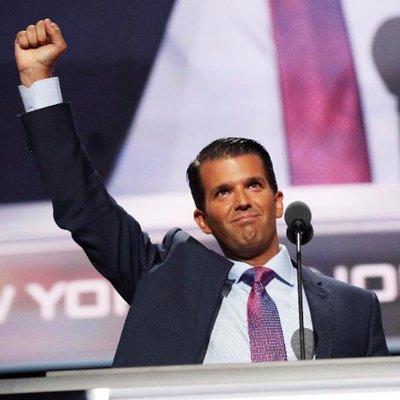 The cacophony of chants, cheers and desperate pleas trying to encourage billionaire media maven Oprah Winfrey to run for the White House in 2020 has become deafening in recent weeks and months — and the noise has reached the Oval Office, angering many in Trump's inner circle.
Donald Trump Jr. was irate. The eldest son of Donald Trump is blasting NBC for gushing over Oprah Sunday night after she became the first Black woman to receive the prestigious Cecil B. DeMille Award for lifetime achievement at the Golden Globes, and then delivering the acceptance speech of a lifetime. Afterward, the network posted a tweet referring to the founder of the OWN network as "OUR future president."
NBC posted this comment on the station's Twitter platform shortly after Oprah's rousing words, which aired on NBC. 
Nothing but respect for OUR future president. #GoldenGlobes pic.twitter.com/h4hkjewu0K
— NBC (@nbc) January 8, 2018
Photo: Instagram-oprah
Trump Jr. snapped and, like his father, fired off a stream of nonsense in a Twitter tirade:
"In case anyone had any doubts about where the media stands this should take care of it. The bias against @realDonaldTrump is now so obvious they have simply given up hiding it."
Trump Jr. added, "Can you trust anything they say at this point? Americans see the truth in job #s & in their wallets!"
Trump Jr.'s ridiculous diatribe comes right after Oprah's longtime life partner, Stedman Graham, made a rare public pronouncement recently, saying that his woman would "absolutely" run for President in 2020 — if the people convinced her.
Trump Sr., who is notorious for his knee-jerk social media thunderstorms, surprisingly did not respond. Yet.
Later on, the network released a statement about their tweet:
"Yesterday a tweet about the Golden Globes and Oprah Winfrey was sent by a third party agency for NBC Entertainment in real time during the broadcast. It is in reference to a joke made during the monologue and not meant to be a political statement. We have since removed the tweet."