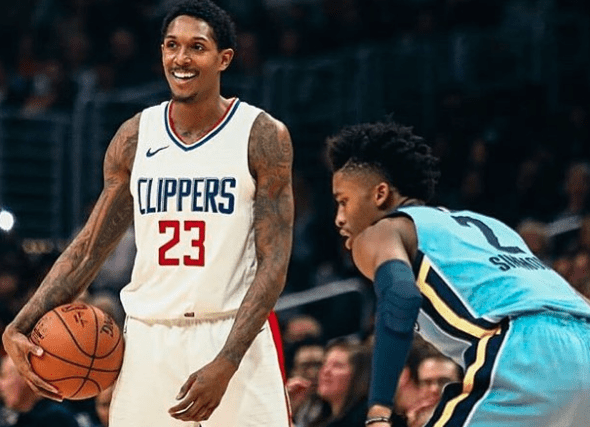 The starters for this year's NBA All-Star Game were announced last night. The captains are LeBron James and Stephen Curry. The captains will select from a pool of Joel Embiid, DeMar DeRozan, Kyrie Irving, Giannis Antetokounmpo, James Harden, Kevin Durant, Anthony Davis and DeMarcus Cousins to start alongside them.
Reserves are selected by the coaches with two guards, three frontcourt players, and two wild cards from each conference. Below are the players who absolutely need to make it and this year's snubs.
Eastern Conference:
G- John Wall
G- Victor Oladipo
F- Kristaps Porzingis
F- Tobias Harris
F- Andre Drummond
WC- Bradley Beal
WC- Ben Simmons
Oladipo is averaging 24.3 points, 5.2 rebounds, four assists, and two steals. The Indiana Pacers are in the same position the team was in last season with All-Stars Jeff Teague and Paul George. On a lighter note, Oladipo's first All-Star Game continues an amazing personal year for him, after dropping an R&B EP that features Eric Bellinger and having hip-hop vixen Bria Myles publicly crushing on him. New York Knicks fans see hope in the franchise's future with Porzingis. The Unicorn is currently averaging 23.6 points, 6.9 rebounds, and 2.4 blocks per game. Beal's averaging 23.7 points a night and Wall's averaging 9.3 assists to go with 19.6 points.
Western Conference:
G- Lou Williams
G- Russell Westbrook
F- Karl Anthony Towns
F- LaMarcus Aldridge
F- Nikola Jokic
WC- Jimmy Butler
WC- Damian Lillard
Williams has carried the injury-plagued Los Angeles Clippers and kept the team in the playoff race in the Western Conference. He dropped a career-high 50 points against the Golden State Warriors, 40 against the Charlotte Hornets, and 42 against the Los Angeles Lakers so far this season. Jokic is averaging 16.2 points, 10.2 rebounds, five assists, and 1.3 steals per game.Lillard is averaging 25 points, 6.5 assists, 4.8 rebounds, and 1.1 steals per game.
Snubs: Kevin Love, Dwight Howard, Kemba Walker, Khris Middleton, Al Horford, Chris Paul, Clint Capela, Klay Thompson, Draymond Green, Paul George, DeAndre Jordan, Blake Griffin.
Victims of terrible teams: Dennis Schroder, Aaron Gordon, Nikola Vucevic, Lonzo Ball, Kyle Kuzma, Tyreke Evans.