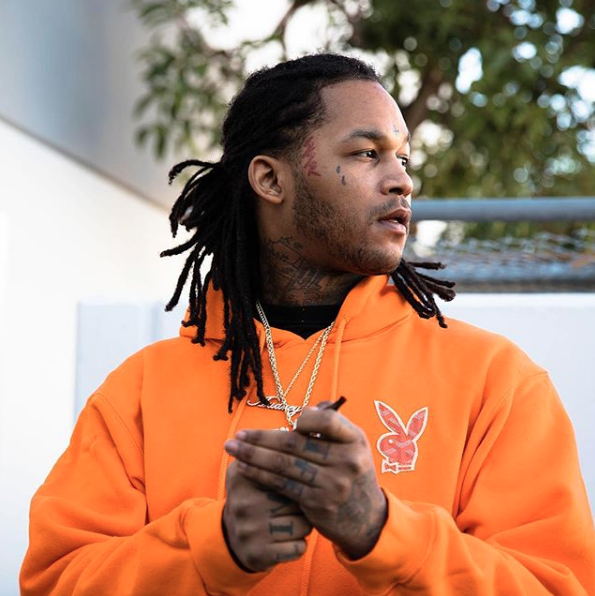 Chicago rapper Fredo Santana has died at the age of 27. In October of 2017, Santana, whose real name is Derrick Coleman, announced on Instagram that he had been hospitalized due to kidney failure.
"Been in here since Friday doctor say a n—a had kidney failure an [sic] liver failure," he wrote. "I'm getting back to normal sorry to all my fans turbo bandana will not be dropping tomorrow due to my health issues thanks for everyone who prayed for a n—a I wouldn't wish this on my worse [sic] enemy."
Santana is the cousin of fellow rapper Chief Keef and rose to prominence in 2012. He was in the process of recording and dropping his latest effort, Walking Legend 2. He released his latest mixtape Fredo Kruger 2 in the fall of last year.
TMZ reported that Santana was found dead on the floor of his L.A. home by his girlfriend. News of his death has swept social media.
Lil B the Based God had this to say via Twitter: "Let one off in the air for Fredo Santana!! For life, they couldn't stop that man SSR for life CHICAGO for life Chief Keef chop durk Reese Gino sd the whole Chicago what it do joe we living it up joe Chicago joe for life too Fredo."
There is speculation that the drug known as "lean" — which has been known to cause seizures — was the source of Santana's health problems. He alluded to his drug use and mentioned that he might go to rehab because of it. "Hopefully, I can be the face to sho [sic] n—as to slow down an [sic] we got our whole life ahead of us, f–k being rock stars gettin high, I got PTSD," he said. "I was running from my old life tryna [sic] get high didn't want to face them demons … I'm getting help I might just go to rehab," he wrote on Twitter.
Santana is survived by his son, Legend, who was born last year.