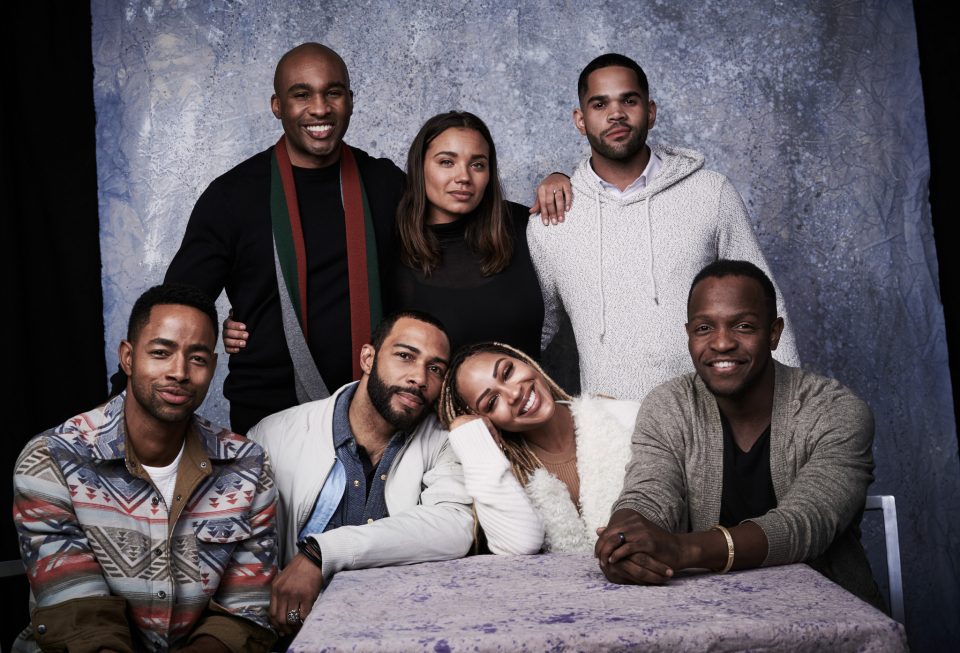 On Monday, January 22, Datari Turner Productions premiered its sixth film, A Boy. A Girl. A Dream: Love On Election Night, at Sundance.
A Boy. A Girl. A Dream is set on the night of the 2016 Presidential election, when Cass [Omari Hardwick], an L.A. club promoter, takes a thrilling and emotional journey with Free [Meagan Good], a Midwestern visitor. She challenges him to revisit his broken dreams – while he pushes her to discover hers.
Attending from the film were stars Omari Hardwick, Meagan Good, Jay Ellis, and Dijon Talton; director Qasim Basir; writer Samantha Turner and producer Datari Turner. The film debuted in the NEXT category, a class of films at the festival that take an "innovative, forward-thinking approach to storytelling." The sold-out screening at Park City Library earned a standing ovation and plenty of buzz, capping off a whirlwind weekend of various press interviews, photo shoots and events.