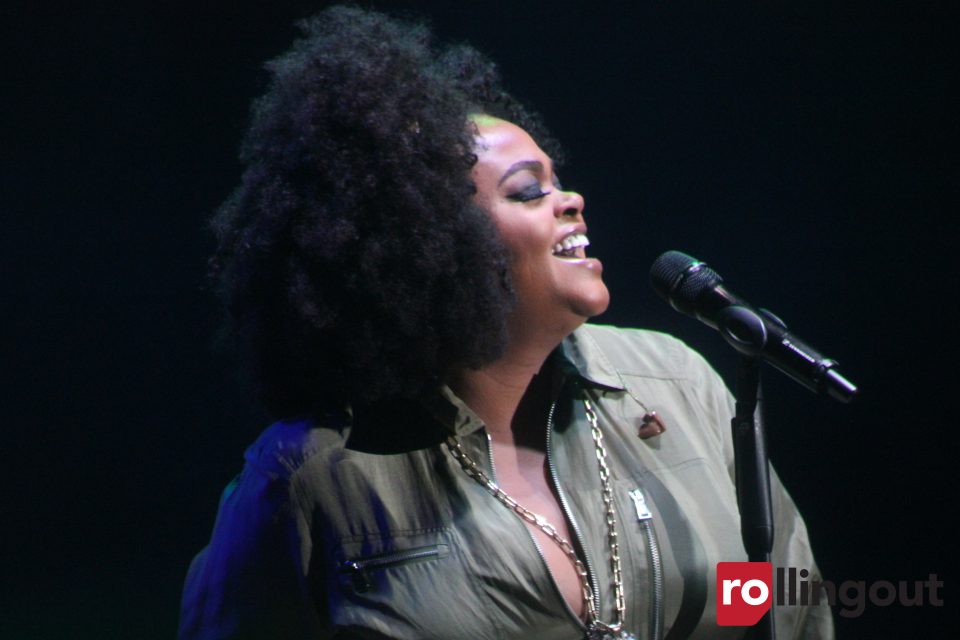 Jill Scott's life is anything but golden right now — not with her hated husband making mammoth money mandates that he wants the judge to sign off on.
Jilly from Philly's future ex husband is seemingly operating from the celebrity divorce blueprint drawn up by fellow singer Mary J. Blige's estranged husband, Kendu Issacs. Mike Dobson is trying to score a major payday by pillaging his wife's treasure chest of assets and earned career income. For those of who you do not know, Blige's husband is receiving over $30K a month in spousal support, yet begged the judge on more than one occasion to double his amount to about 65K from Blige. Isaacs claimed Blige's songs about him ruined his reputation industry-wide and he is now unable to make a living on his own.
Dobson, who married Scott back in 2016, is thowing a penalty flag on the power play that he says Scott and her legal team from the law firm of Cut, Throat  & Associates drew up to punk him down and make him sign.
He says they ambushed him to acquiesce to a premarital financial arrangement before they walked down the aisle. Dobson claims the prenup was signed without a lawyer — and now he wants half a millon, Hip Hop Wired reports.
Dobson wrote in court papers that three weeks before his wedding, Scott and her lawyer pressured him to sign a prenup they drafted. He says he felt coerced. Dobson says he went ahead and signed anyway because he says he legitimately loved the "A Long Walk" soul singer.
Dobson is firing back on Scott's surprise 2017 divorce complaint, countersuing the singer and wants the judge to invalidate the legal documents. He also says he is entitled to damages that emanate from Scott's systematic emasculization of Dobson which resulted in his "pain and suffering."
Here's where Dobson steps into hot water: though he was only married to Scott for two years, he is demanding half of Scott's career assets, plus a lump sum of half a million dollars.