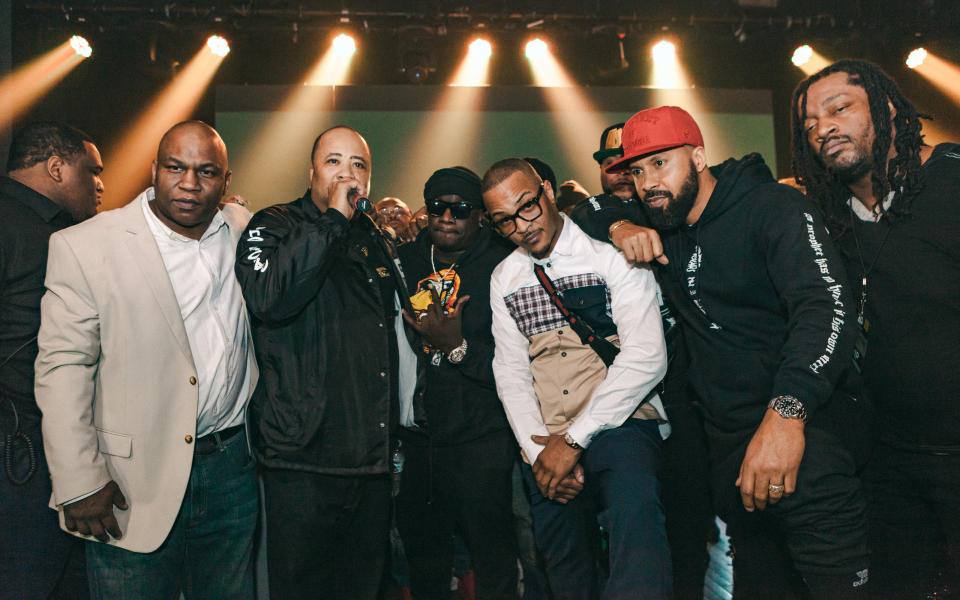 The Coalition DJs have always played an intricate role in breaking new music and establishing careers. DJ Big X, DJ Funky, DJ X-Rated, and DJ Nando were the masterminds who broke new songs by every successful Atlanta-based rappers. T.I., Gucci Mane, Jeezy, Future, Migos, and more gained an assist from Coalition DJs at some point during their careers.
On Jan. 22, the Coalition DJs celebrated their 10th anniversary with a concert and party held at the Masquerade in Atlanta. Presented by Dutch Masters, the event featured live performances by T.I., Waka Flocka, Big Gigg and Daz Dillinger, Scotty ATL, Dopeboy Ra, and Premadonna to name a few.
Dutch Masters also presented a special video with industry heavyweights like Jeezy, Snoop Dogg, and Greg Street who spoke about the significance of the Coalition DJs. 
During the event, rolling out caught up with several artists and influencers who spoke about the importance of the Coalition DJs and their impact on hip-hop.
Big X: "About 2007, I was working for Rowdy Records and I moved on. I got to understand the DJ process while working at Rowdy. I discovered how to pay attention to the business side of being a DJ. So after I left the label with Dallas Austin, I decided to create the Coalition DJs with DJ Nando, DJ X-Rated, DJ Funky. We all had relationships with artists and we were able to break records. When I look at the artists who made it big out of Atlanta, we played a major role in the success. The DJ and the rapper have always been a team."
T.I.: "The DJ is like at the cornerstone of what we do. Atlanta being the epicenter for music, the Coalition DJs have made themselves a significant factor."
Kenny Burns: "The Coalition DJs mean everything to hip-hop. We would be nothing without the DJs. They hold down every club from the Blue Flame to the world famous Compound. We have to salute them and always support them."
Photos: Jonell Witt, A1, Terrence Pratt for Steed Media.