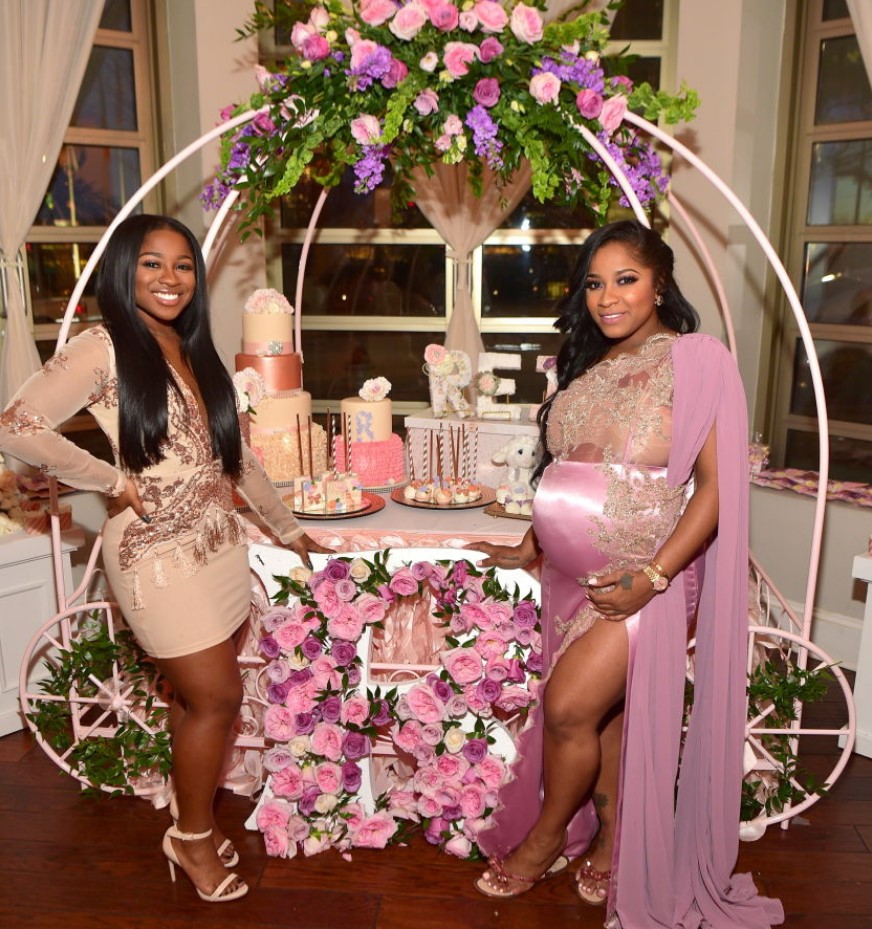 Congratulations are in order for Toya Wright and boyfriend Ryan Rushing for the arrival of their healthy newborn baby, Reignbeaux.
With big sister, Reginae Carter, daughter of Wright and Lil Wayne, nearby, the mother welcomed a healthy bundle of joy, Reignbeaux Ryan Rushing.
The baby came in a 7 pounds, 7 ounces, which added to Wright's excitement (seven is the number of "completion" in the Christian realm).
Despite Wright's state of bliss, she did not show the baby's face, instead opting to show the baby's little foot in a "Reignbeaux" sock: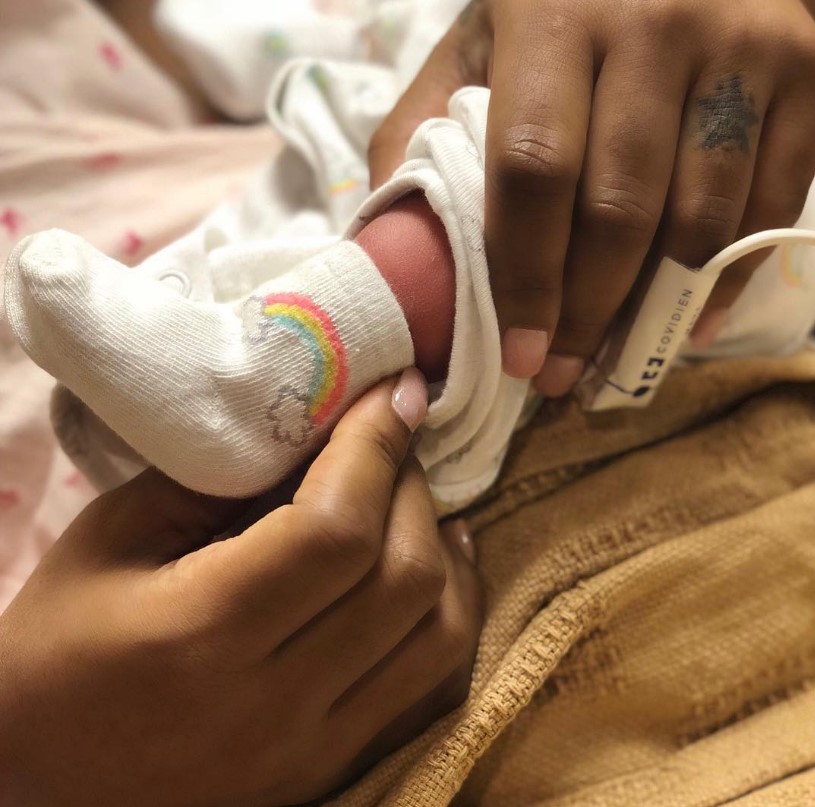 She also captioned the photo: 💞 Reign Ryan Rushing💕 2/8/18
7 pounds 7 ounces
I'm in love.🌈👑👶🏽 #myreignbeaux