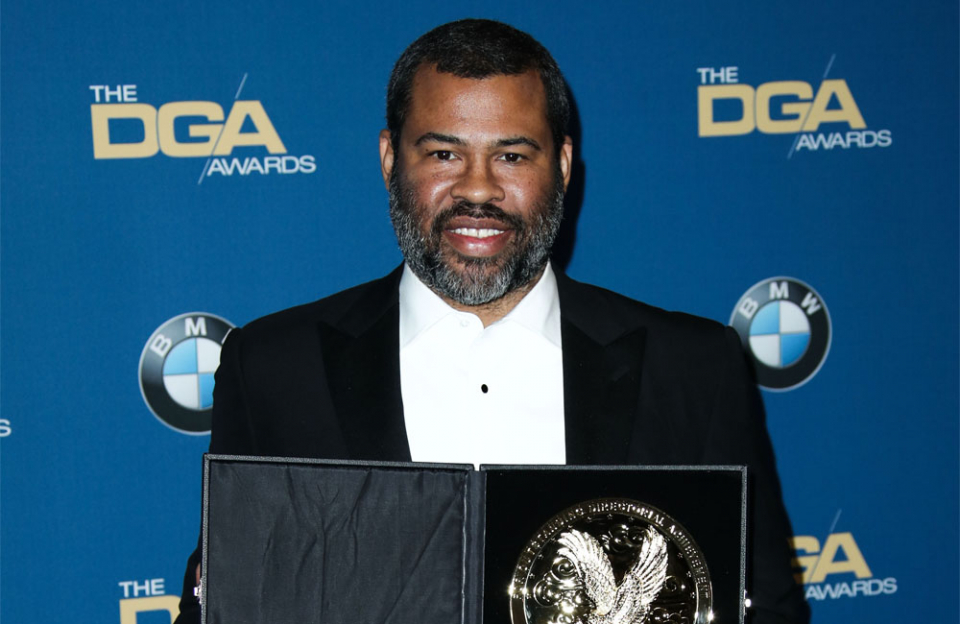 Jordan Peele's Get Out was the big winner at the 2018 Writers Guild Awards, taking home the Original Screenplay prize, and Call Me By Your Name took the gong for Adapted Screenplay.
The Writers Guild Awards were simultaneously held in New York City and Los Angeles on Sunday, Feb. 11, 2018.
Peele said in his acceptance speech: "This was a passion project. It was something that I put my love into, I put my soul into, so getting this from you means so much."
James Ivory's script for Call Me By Your Name took the gong for Adapted Screenplay, and the writer admitted he was shocked by the victory.
"The Handmaid's Tale" was also among the big winners of the night, with the Hulu show beating off competition from the likes of "Game of Thrones," "Better Call Saul" and "Stranger Things" to take the Drama Series prize.
The show also outdid "American Vandal," "The Deuce," "Ozark" and "GLOW" in the New Series category.
"Will & Grace" — which returned to screens last year for a ninth series, 12 years after its eighth season ended in 2005 — picked up the Episodic Comedy accolade for "Rosario's Quinceanera," which was penned by Tracy Poust and Jon Kinnally.
"Veep" lost out in that category but had a huge prize to celebrate when the political satire show picked up the Comedy Series award.
"Better Call Saul" had two nods in the Episodic Drama category and prevailed with Gordon Smith's "Chicanery" episode.
The WGAs recognize the best writing in film, TV, video games and advertising. Amber Ruffin hosted the ceremony in New York and Patton Oswalt presented in Los Angeles.