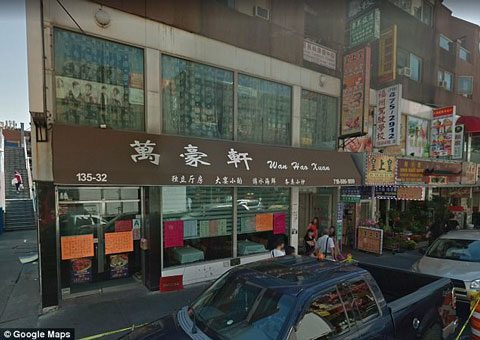 The NYPD is reporting the bizarre death of a prostitute known by the name "CC," according to those who live in the neighborhood.  Police were conducting an undercover sting operation this past Saturday in a Queens, New York mostly Asian community that targeted massage parlors.
According to the New York Post, the woman, who was reportedly 38, was working out of an apartment above a massage parlor. She made a deal to perform a sex act on an undercover cop and when the officer identified himself and called for backup, the woman panicked. The only way for her to get away from the cops busting through her door was out the window. To the shock of the cops, the sex worker jumped through the window and landed on the sidewalk below. She was transported to New York-Presbyterian Hospital Queens where she died from her injuries.
Police have not released the woman's name but people in the community stated that she was a familiar face who performed sex acts at the massage parlor. One resident stated that she had gotten out of jail a few months ago on prostitution charges and was trying to turn her life around. Another resident stated that the woman known as CC was depressed lately because she could not find a job.
The police were carrying out the sting operation as part of a citywide crackdown on massage parlors. These businesses are often a front for prostitution and are controlled by organized crime. In some cases, massage parlors have women who are being trafficked and are working against their will.