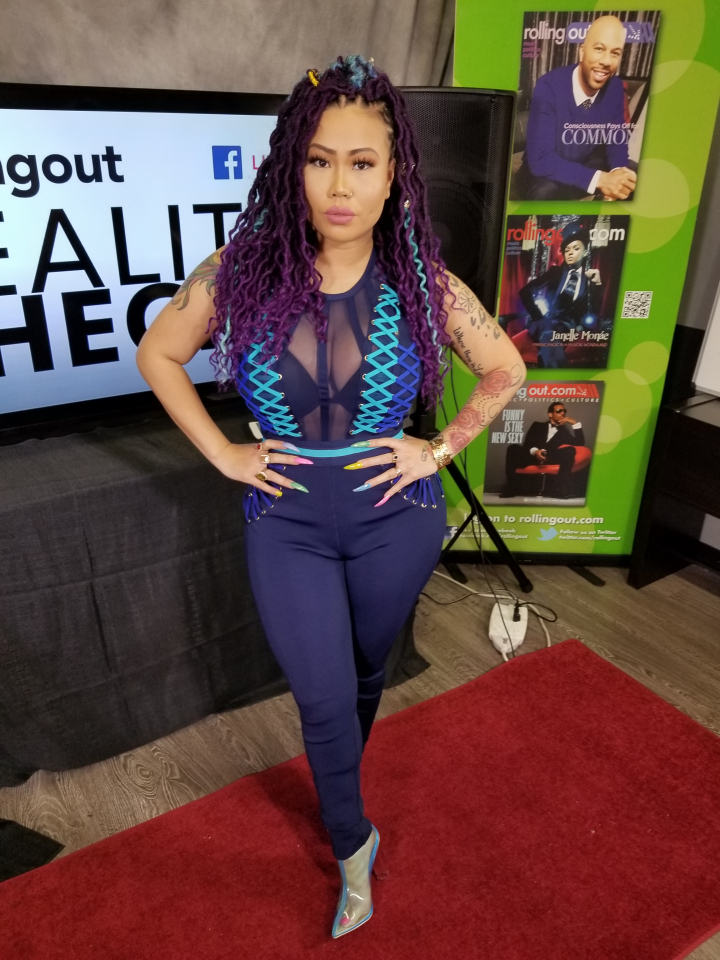 We met Lovely Mimi as the rambunctious Asian girl boss on "Love & Hip Hop Atlanta" who wasn't afraid to stir things up with the returning cast members. Happily married with children, Mimi's outlook on dating and relationships is different than some of her cast mates.
"I never wanted a guy to buy me things or pay my way for anything. If anything, I felt bad for them and would try to give them some of their money back," she said laughing. "I'd rather have my own and help somebody so we can grow together."
Today, Mimi owns two thriving beauty/nail shops in Atlanta and she recently launched a nail app for nail technicians. While she and her husband are enjoying the finer things in life today, Mimi says things were not always like that.
"When we first started, it wasn't like this. For me on Valentine's Day, I'd rather be with him and we do something together, don't be buying me a bear if we need that money for bills," she revealed. "When we first got together, we didn't have money for all of that so I told him don't worry about that let's spend the money on something that counts."
Nine years have passed and the two are both on top of their individual businesses that they run with support from each other.
"This year, my husband said he's buying me a gift for every day leading up to Valentine's Day. He started with the surprises on Sunday," Mimi said blushing.
Her example could be a lesson for women wanting everything from a guy from day one and not being willing to grow with a person to get that special relationship.