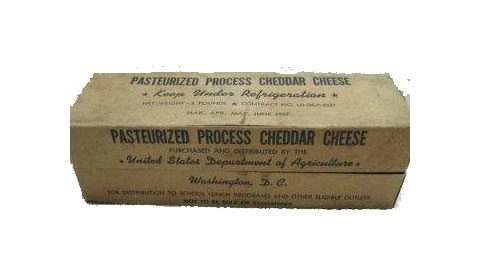 Most people under the age 50 will not recall what was once known in the Black community as government cheese. The cheese was given to low-income citizens across the United States as part of a program with the USDA. Also distributed were items such as powdered milk, butter, long shelf life canned food and a few staples. Food distribution has been tried off and on for decades as a way to supplement diets and evolved into programs such as  SNAP in the U.S. If Trump has his way, America may soon see a return to the days of government cheese.
Under a new proposal announced on Monday, Feb. 12, low-income Americans who receive at least $90 a month in SNAP benefits will get half of their benefits in the form of a USDA foods package. This change impacts 80 percent of individuals and families who are currently receiving benefits and is planned to take place in 2019 if the Trump budget passes. The package will reportedly include shelf-stable milk, ready-to-eat cereals, pasta, peanut butter, beans and canned fruit and vegetables. The package will not contain any fresh fruits or vegetables. White House budget director Mick Mulvaney called it a food box program similar to a home delivery service like Blue Apron and stated "I don't want to steal somebody's copyright. You actually receive the food instead of receiving the cash."
The plan is being called a way to cut down on fraud within the SNAP program and abuse of the EBT card. EBT card users are allowed to purchase what they want as long as it falls within the mandated guidelines at authorized retail stores. The government feels by moving to a food package program, the SNAP program could see savings of as much as $129B over a 10-year period. Other changes in the program proposed by the Trump administration will result in a projected budget reduction of $213B during the 10-year period, a 30 percent hit to a vital safety net for millions of Americans.
It will also bring back something very few people remember: the stigmatization of the poor when it comes to something as basic as food. Back when those big blocks of cheese were seen an in a refrigerator, it meant that your family was poor. But to others, it meant great grilled cheese sandwiches, mac and cheese and other delights families would make. Then the public was informed that the surplus cheese and butter was high in fat and sodium and was the continuation of a poor diet. Right now, only a select few will know who will get the multimillion-dollar contracts in each state to supply and distribute the proposed Trump food packages. In addition, we do not know what will be the nutritional makeup and value of these products. Only that somewhere a government worker will now decide what 16 million American families will eat.