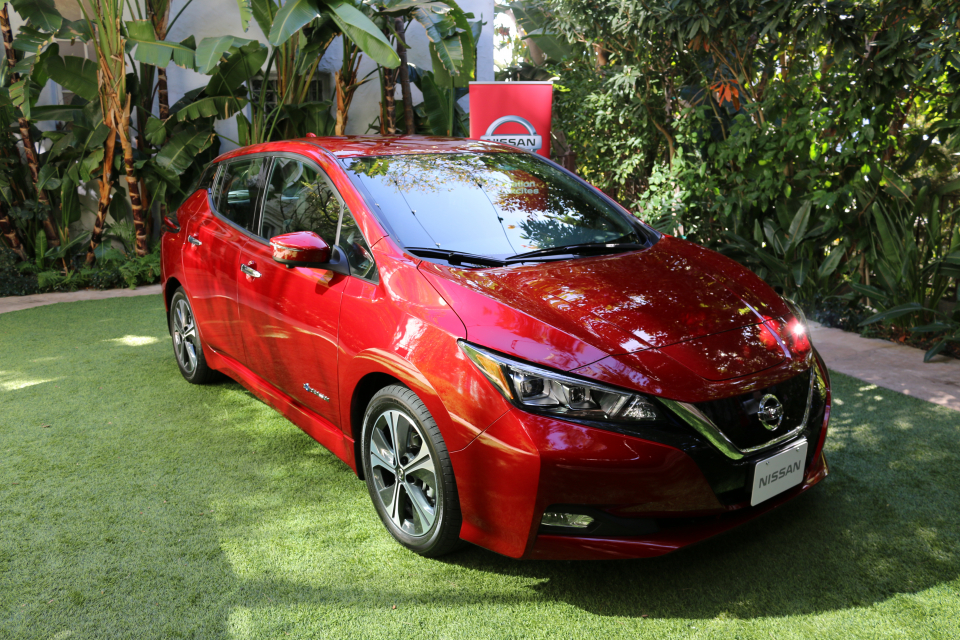 The 2018 Nissan LEAF is a game-changer. The world's bestselling electric vehicle was named the Best of Innovation by the Consumer Technology Association at the 2018 Consumer Electronics Show. With it's sleek lines, this all-new LEAF is a lot sexier than it's dorky predecessor. Appearance alone, it's look like an offspring of the Nissan Murano.
Nissan has taken the bold step to offer an all-electric vehicle that fully charges in roughly 80 minutes, and travels 150 miles on a charge from its 40-kWh battery. Charging can now be done at home – with a 240-volt home charging dock– and on the go at electric charging stations, unlike EVs of the past.
What makes the 2018 Nissan LEAF even more attractive is the only time you will need to stop at a gas station will be to vacuum the interior or possibly for air in your tires because there's no need to fill a gas tank. For those of us who frequent the L.A. freeways, no more ducking and dodging California Highway Patrol, because you now have the freedom to drive solo in the carpool and HOV lanes.
Seamlessly connect to your iPhone® with Apple CarPlay™ and customize your drive. Finding charging stations is a breeze with the customizable application. While the Nissan LEAF is designed to be eco-friendly and to compact, it is quite spacious when it comes to hauling cargo. The trunk is roomy, offering 24 cubic feet.
Prices starts at $29,990, before a $7,500 federal tax credit.