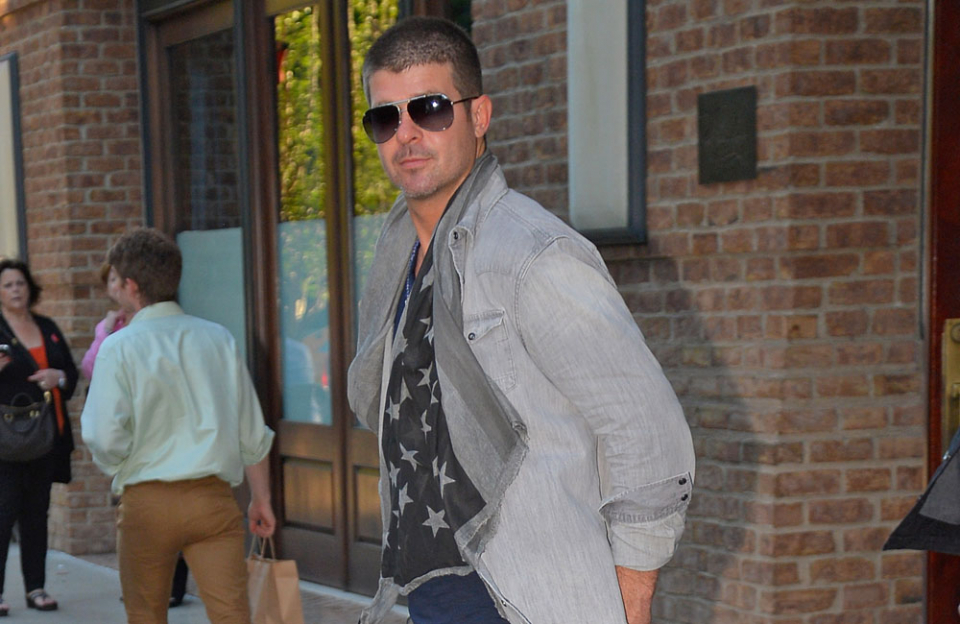 Robin Thicke has become a father for the second time.
The "Blurred Lines" hitmaker — who already has seven-year-old son Julian with ex-wife Paula Patton — and his girlfriend April Love Geary welcomed daughter Mia into the world on Thursday, Feb. 22, 2018, he revealed on Instagram.
He shared a brief video of himself cradling the baby and wrote: "On 2/22 at 1:33 am Mia Love Thicke was born. Thank you God and April Love! (sic)"
The baby was born earlier than expected as when April, 23, revealed last August that she was pregnant, she told her followers that she was due to give birth on March 1, the birthday of Robin's late father Alan Thicke.
She shared a picture of her ultrasound scan and wrote: "Robin and I are very excited to share with you all that we're having a baby! The due date is March 1st, Alan's birthday! (sic)"
The couple revealed earlier this month they were planning to name their daughter Mia.
They shared photos from their baby shower, which took place on Jan. 20, which showed a wall of flowers spelling out "MIA," and the 40-year-old singer revealed his son had chosen the moniker.
He said: "Julian came up with the name … and I suggested the middle name Love after her mommy."
In January, Geary revealed she had gotten pregnant during a vacation to Bali.
She posted two photos of herself and her partner, including one of him pointing at her stomach.
She captioned the images, "This pic is 100000x funnier now because this Bali trip is when we made MIA [laughing emojis] little did we know a BABY was starting to grow in there!! LOL I love this man soooo much (sic)"