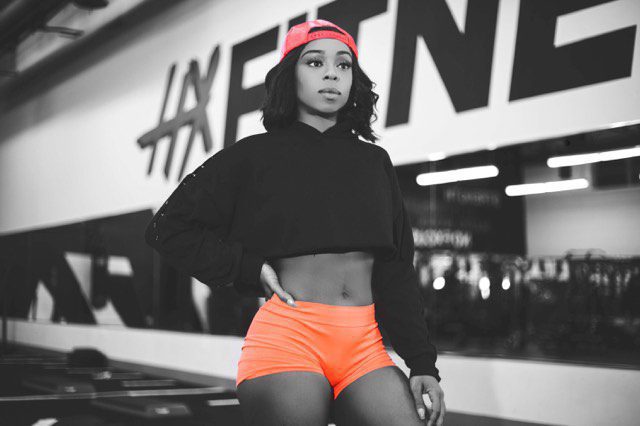 Heartbreak is a boss chick's kryptonite. I can't think of anything that could knock a black woman off her game besides the sting of heartbreak from an unwanted breakup. "Love & Hip Hop Miami's" Shay Johnson admits after the first televised breakup with Lil Scrappy left her heartbroken.
"After the show ended the way it did I was lonely and depressed. I started eating and gained weight. I remember I went to an event and the next day a blog reported that I was pregnant. I cried after reading that but I knew I had to change," Johnson recalls.
Johnson's change came by way of her personal trainer who was also a life coach. "My trainer, Derrick Taylor, was a life coach as well. For the first few meetings we didn't work out we just talked. I kept thinking why aren't we working out? Derrick told me if your mind isn't together, this won't work. My eating was a result of depression. He opened my eyes to see there was so much more to life than what I was focusing on. Even after that, I was working out but I hadn't changed my eating habits. It took me three months to get my eating habits right and then the weight started just falling off," she says.
Johnson started posting her progress online and soon started receiving feedback that people were encouraged by seeing her progress. She kept going and soon was posting every workout and sharing meals, etc. "I know I'm supposed to be helping people reach their fitness goals. I'm not a fitness coach, I'm a motivator. I feel like if people can see I did it, they will believe they can do it too," she says.
Johnson continued her fitness goals and eventually, she launched her campaign and website www.shayjfit.com. In February, she launched a new fitness app titled, Shay J fit. "We're running a special right now for the next week so anyone that downloads the app can get it for $4.99." she shares.
Although Johnson endured a few more heartbreaks via this season of "Love & Hip Hop Miami," she won't lose herself again because she's learned the importance of loving herself first. She hopes that others will follow her example and focus on getting their minds and bodies right regardless of whether they have a love interest or not.