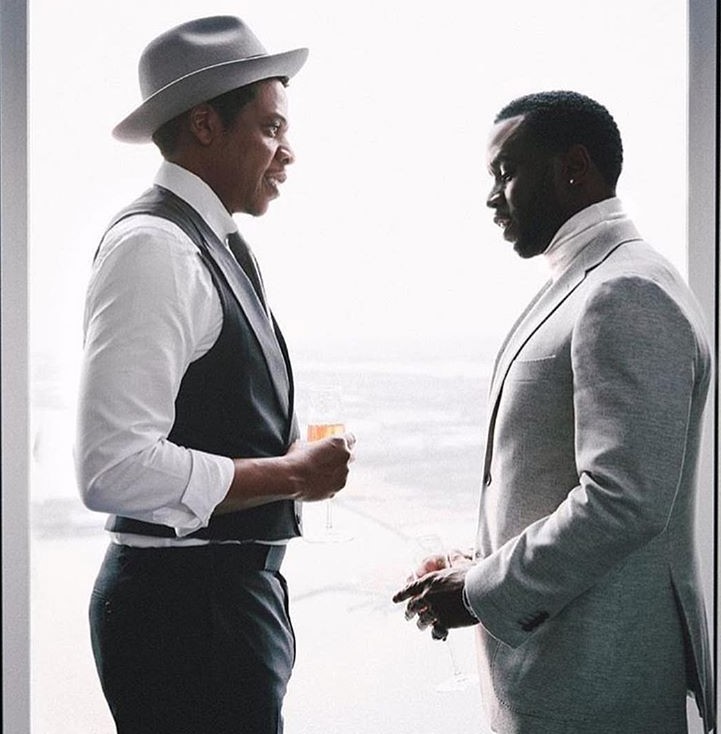 Move over, Diddy … er Brother Love … er Puff Daddy … or whatever moniker you designate yourself these days. The man who has always called himself Jay-Z has dethroned Sean Combs as the world's richest hip-hop heavyweight, according to the latest list from Forbes.
Combs had maintained a death grip on the top spot for several years, mainly because of the phenomenal success of the vodka line that he is the face of, Ciroc.
Those days are over, at least for now. Jay-Z takes over Diddy's top spot with an estimated worth of $900M. The sources of his ever-rising fortunes emanates from his own alcohol brands, Armand de Brignac and D'Ussé. He also has investments in streaming service Tidal and is still boss of his Roc Nation label.
Diddy has no reason to be depressed at all, however. He falls to second place with a colossal fortune estimated to be $825M. Dr. Dre, the man mostly credited with helping to spearhead a music and hip-hop revolution in the early 1990s but has been mostly operating in silence in the new millennium, lands at No. 3 with $770M. Cash Money franchise star Drake and Detroit rap star Eminem are tied for fourth with $100M each.
There is no hate or jealousy in Diddy's heart about falling to No. 2. In fact, on his Instagram page, which features the above photo, the music mogul had this to say: "I feel so blessed that we are all seeing eye to eye! It's time for us to work for the betterment of our people! We will educate! We will share information! No sucker sh** allowed! We will show our people how together all of us have to build BLACK GENERATIONAL WEALTH! We all WE GOT! #theblackrenaissance HAS BEGUN!!! And you're all invited. TOGETHER WE RISE!!! Anything else is for suckas! WE ARE ❤✊🏿 #blackexcellence."
Meanwhile, Jay-Z's wife, Beyoncé, holds the title of highest-paid woman in music.
Things must be nice in the Carter household.