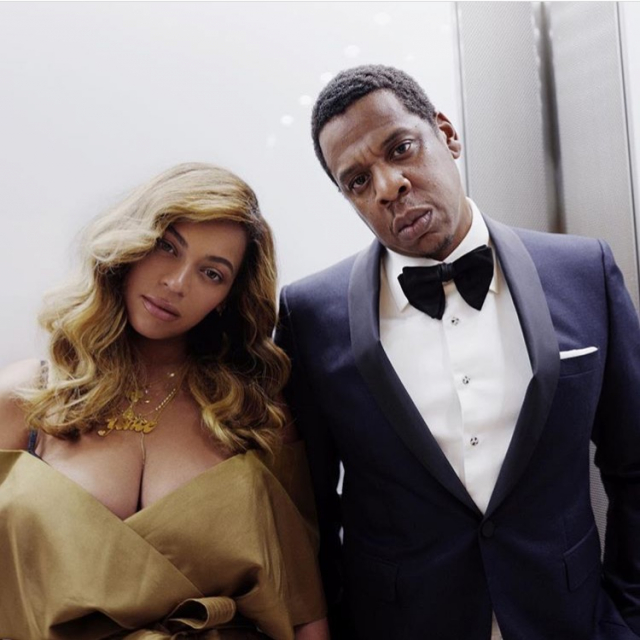 It looks like the Carters are on the run again. There have been rumors swirling on the internet that the A-list celebrities are working on the On the Run 2 tour. It reportedly will kick off Monday, July 30 in Philadelphia at the Lincoln Financial Field. This appeared on both Beyonce's Facebook and Ticketmaster.
On the run 2 tour was posted. Beyoncé and Jay-Z want our tax coins lol. Took the info off but this is still up. Everybody be on stand by tomorrow lol. pic.twitter.com/vAmgGTvpiw

— Mel 🇭🇹 (@MellyMel320) March 5, 2018
However, rumors of the tour have been shot down due to tour dates being deleted. Still, fans of the couple caught word of the tour and went crazy on Twitter.
Beyoncé and JAY-Z "On the Run 2" Tour Dates Pisted and Delete from Ticketmaster's website and JAY-Z's FB Page….👀😬😬 pic.twitter.com/bIC0zNRHsh

— UTOR (@UTORHipHop) March 5, 2018
Check out their responses below.
If Bey and Jay are really gonna go On The Run 2 tour that only means one of them is releasing new music and Jay recently released 4:44 so it must mean..

BEYONCÉ IS RELEASING A NEW ALBUM SOON. Hold on to your edges. pic.twitter.com/r9JDuRIZ8c

— Natayio (@natayio) March 5, 2018
When you know damn well you can't afford tickets to the On The Run 2 Tour, but you also know damn well you'll be at that concert. pic.twitter.com/DFcMzLBAZN

— DevinTea (@thedevintea) March 5, 2018
Take all my money Bey and Jay! On the Run 2 TOUR??? IF that is real, TAKE IT ALL! pic.twitter.com/XZjQqse1iy

— Ethan Krane (@theEthanKrane) March 5, 2018
So… the Jay-Z & Bey collaboration album is definitely coming this year with the On The Run 2 tour. 😩

— amorphous (@loneamorphous) March 5, 2018
So… the Jay-Z & Bey collaboration album is definitely coming this year with the On The Run 2 tour. 😩

— amorphous (@loneamorphous) March 5, 2018
Take all my money Bey and Jay! On the Run 2 TOUR??? IF that is real, TAKE IT ALL! pic.twitter.com/XZjQqse1iy

— Ethan Krane (@theEthanKrane) March 5, 2018
I see what Beyoncé and Jay-Z are doing they release a date for ON THE RUN TOUR 2 and took it right back down so they could let our broke asses know to start saving our money for tickets now pic.twitter.com/bKuPM75i2J

— Ken (@__TheRealKENN) March 5, 2018
Get Your Wallets In Formation As Beyoncé And JAY-Z's 'On The Run 2 Tour' May Be Coming To Your City: https://t.co/oMu9rsvWNf pic.twitter.com/p9z2aukPnP

— Karen Civil (@KarenCivil) March 5, 2018
JAY & BEY ON THE RUN 2 TOUR YALL BETTER NOT BE PLAYING WITH MY EMOTIONS pic.twitter.com/yPLeKxL7Ke

— ‼ (@__wadiah) March 5, 2018
Beyoncé and Jay's rep accidentally posted On the Run 2 tour dates.

Their rep quickly deletes it.

Me and my fellow poor people now know that we should start saving for an end of the year tour. 😜🙌🏽🙌🏽

*God's Plan starts playing* pic.twitter.com/2AsQwxTI8b

— Olivia Battle (@olivia_battle) March 5, 2018