The CIAA tournament took place this past week in Charlotte, North Carolina. Rolling out attended the men's championship game Saturday night at the Spectrum Center. Students, alumni, tournament fans, celebrities, and more cheered on The Virginia Union University (VUU) Panthers and the Johnson C. Smith University (JCSU) Golden Bulls. Ultimately, the game ended with a VUU victory sweep 82-52 defeating the JCSU Golden Bulls. Earlier that day the VUU Women's Team crushed Bowie State's women's team 73-57.
All in all one could say, "It was a good day to be a VUU Panther." The VUU men's team hasn't had a CIAA victory claim since 2006. VUU joins the reigns of other universities as the fifth team since 1975 to have the men's and women's teams win the title in the same year. VUU now has an automatic bid to the 2018 NCAA Division II tournament.
At halftime, the crowd sang and danced along with recording artist Sevyn Streeter, who performed two songs. The championship game continued after halftime as a back and forth battle between the two teams who fought till the end for the title.
While attending the game, rolling out had the opportunity to catch up with Fashion Bomb CEO Claire Sulmers. She discussed her first year attending the CIAA tournament.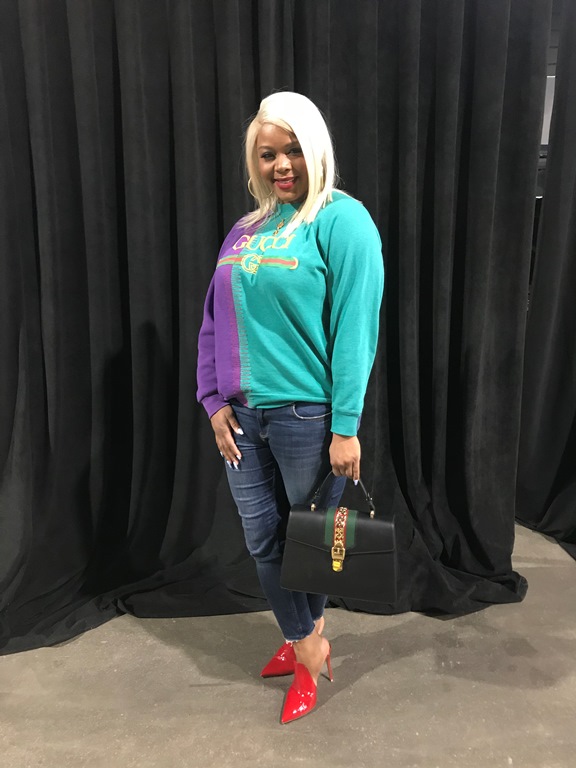 Are you hosting any events during tournament week?
I am hosting a fashion show and brunch at the Ritz Carlton. It's like the cherry on top of the whole weekend.
Tell us about your CIAA experience.
It's my first year here at the CIAA. I think it's always important to diversify and experience new cities and new events. This is my first CIAA; it's been very interesting and fun. I am enjoying it. I can't wait to do the fashion show.
What's your advice to the young people attending tournament week that may want to follow your footsteps in the fashion industry?
I always tell people to follow their dreams. Never give up; do not get discouraged. Just keep on keeping on — follow your passion.