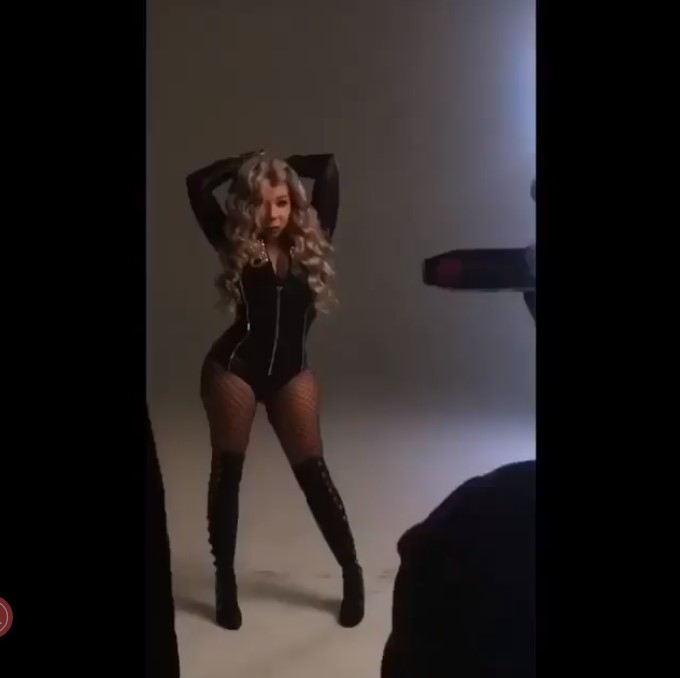 The matriarch of the Harris musical family has been blowing the public away recently with her racy new fashion styles and hairdos.
As such, vivacious vixen Tiny Harris is celebrating International Women's Day with another powerful look.
The mother of three daughters — Zonnique, Deyjah, and baby Heiress — is the quintessential epitome of a strong, powerful and successful woman who is not afraid to step out and change up the game.
The wife of rap mogul T.I. is currently touring with the ladies of Xscap3, is the owner of a sports team, produces TV shows and movies — and does all of this while running the large Harris household.
The self-made millionaire, singer, mother, and activist — who was rich and famous before her husband was — shared the photo below of her stunting hard and captioned it: "It's International Women's Day, and I'm celebrating with a night of #WildNOut! Tune in to a very special episode with some of the best women TOMORROW at 11/10c on @MTV! #Glam."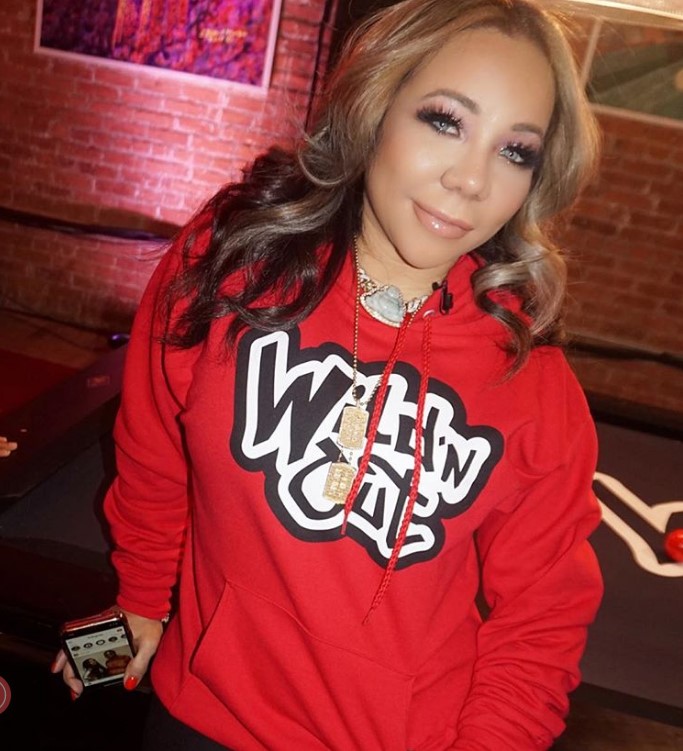 Tiny also posted a clip during a photo shoot for the group's new album, Here For It, and wrote underneath: "Lost files from a photo shoot we did! Memory Lane is playing in the background of our new Ep #HereForIt out on all digital outlets. If you don't have it go support your girls & get yours!!"
Fans definitely are feeling Harris' new look and didn't hesitate to let her know she is at the top of her game right now.
"Tiny you are a boss & it shows," one fan said under the post on Instagram. "I did miss the show, but you are doing bigger things now. Love ya, sis.I like this song yo..im kinda surprised idk why I didn't think that could make hits again but this a hit!This song for a music video needs to be shoot on a beach. They need to go to the Bahamas and shoot this video. I am feeling an island vibe with part of a music video."
Another fan added this: "Tiny whip your hair girl. Whip that hair and make it move. And pop your cookies. She seems so much happier now to be doing something she loves besides just being a mom!Don't forget to bring it down to the group and back up. Gave them some sexy moves and popped your breast out and make it move. Gave them a show you are a real fan, why not be happy for them. They are part of the group. You can't get upset with them because of Kandi's decision not to make new music. Some keep saying it's their opinion. Why leave a negative impression? If you are happy with yourself, why be negative to bring others down. If I do not like something. I just do not respond or post. Just ignore the negative, petty, childish and unhappy ones. You ladies are blessed and winning so rise above and ignore the stupidity!!"