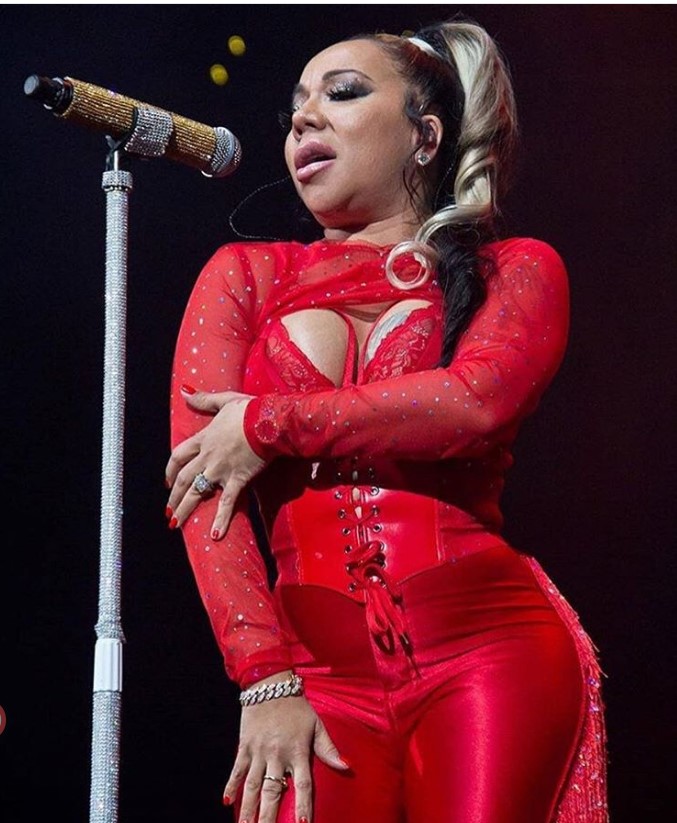 Tiny Harris and the two other members of the group Xscap3 began the new chapter of their careers by blowing up the stage in the Brooklyn borough of New York City — replete with "Major Girl" stunting in a flashy red bodysuit that she also took to social media to floss.
The wife of rap boss T.I. again commanded the spotlight as she took the stage at the Barclay's Center with her Xscap3 bandmates.
The singer-songwriter-reality star was cloaked in a red lacey bustier. And she squeezed her voluptuous figure into a pair of form-fitting leather pants and sexy thigh-high boots.
The all-red outfit was punctuated by a fur coat and topped off with a high ponytail. In a video that surfaced, Mrs. Harris twerked and flashed her massive wedding ring as harmonies flowed in the background.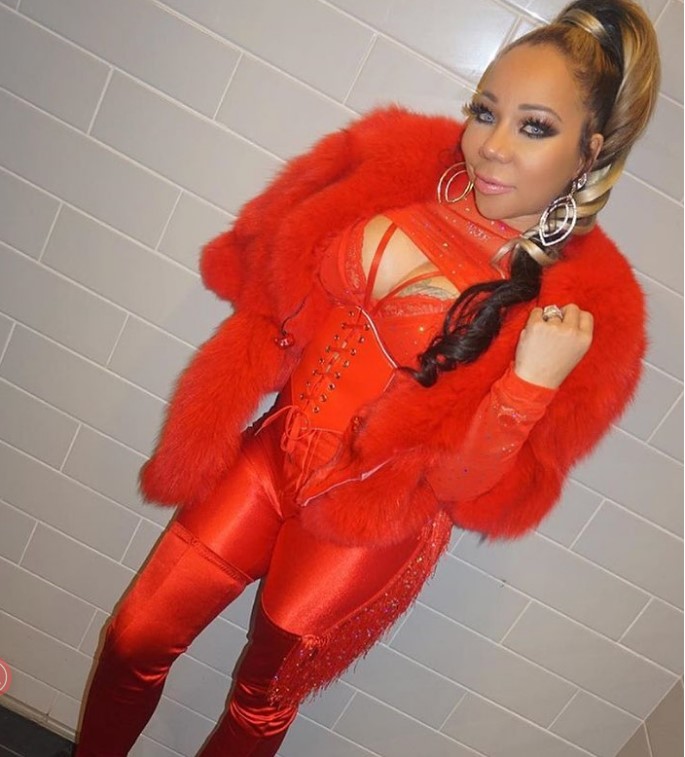 Harris captioned the above photo to say that she is in love with the fresh new look:
"I Feeling myself in my favorite color at Barclays last night. Thx to everyone who came & who supports #Xscap3 & all 4 of us as well. Looking forward to new big things coming for us. Thank you to our team & our glam. My favorite makeup artist in NY @mspriscillanyc & @walamajik on the pony & last but not least #NoIGJeremy u came all the way thru with this red look!! @racqnoir & @beeombi for designing them & @theivyshowroom for our fabulous furs! #Thankful #Blessed&HighlyFavored #Barclays #LadiesNight."
Fans are as excited about Harris' new looks and the group's performance as a trio now, saying: "Great performance last night! You ladies rocked along with BBD. Not sure what the hell was going on with the mics and the system all-night. But you guys rocked, good job ladies."
Another fan is in love with the red suits of sin, saying: "You girls are looking great. Y'all better come through with the outfits.You look great! You have your ring on!!!!! Yesssssss, make it work and stay in it… #marriage is Gods wonderful plan#I love her she always has such a nice vibe!!"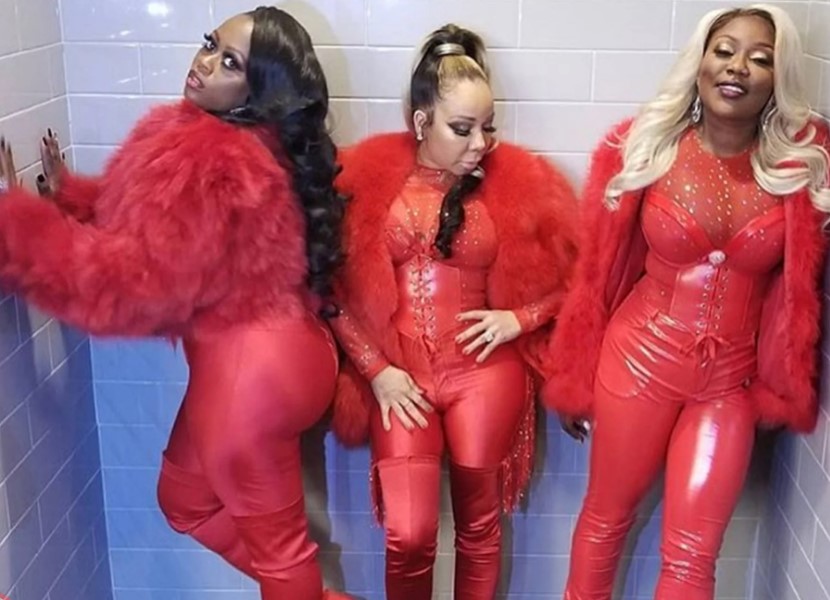 This comes as a new report has surfaced claiming that all is not peachy between Tiny and T.I. as the alleged paramour Bernice Burgos continues to wedge her way into the Harris household dealings.