Tameka "Tiny" Harris is one of the most beloved women in reality and real TV because of her extreme likability and gregariousness to go along with her talents and her around-the-way-girl disposition.
But Harris is also the girl from back on the block that we grew up with who was just fearless to try and explore new things before it becomes in vogue.
When Harris told her husband that she was going on tour just after having her last baby, it created serious drama, but now that Tip has witnessed the hysteria that surrounds Xscape on their latest tour, he is now the group's biggest fan.
She also tried out the laser surgery to permanently alter the color of her eyes, a daring feat that few would or have tried.
Now "Major Girl" is rocking a new hairstyle, a cute, short blonde cut that is taking New York Fashion Week by storm.
The businesswoman and mother of many is turning it up these days now that she has reconciled with her husband and is bathing in the accolades showering her group Xscape.
The diminutive diva decided to steal a few moments for herself to check out top designers showcasing their amazing creations in Manhattan.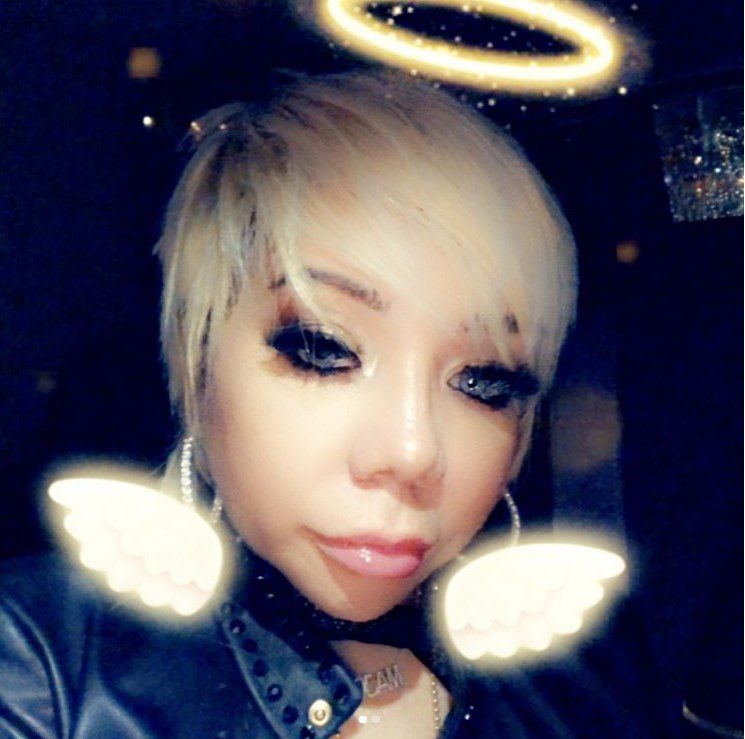 Fans and pop culture observers were shocked by her blonde pixie cut that gives her an angelic look.
Tiny posted a few pictures on Instagram and used the caption to explain that she is VIP wherever she goes.
The mom of four wrote: "Even in a big city, I'm still Major👑 #SwitchItUp #NYFW."
One fan wrote: "Dammm she beautiful with short hair, Hair perfection, Omg I love it!"
Another revealed that she looked terrific and added, "You are killing em with the short blondie tho. Pretty I Love your Hair, Looks Great.She looks pretty with short hair. The short blonde hair fits you! Have fun with it. There are a lot of short styles you can rock!"