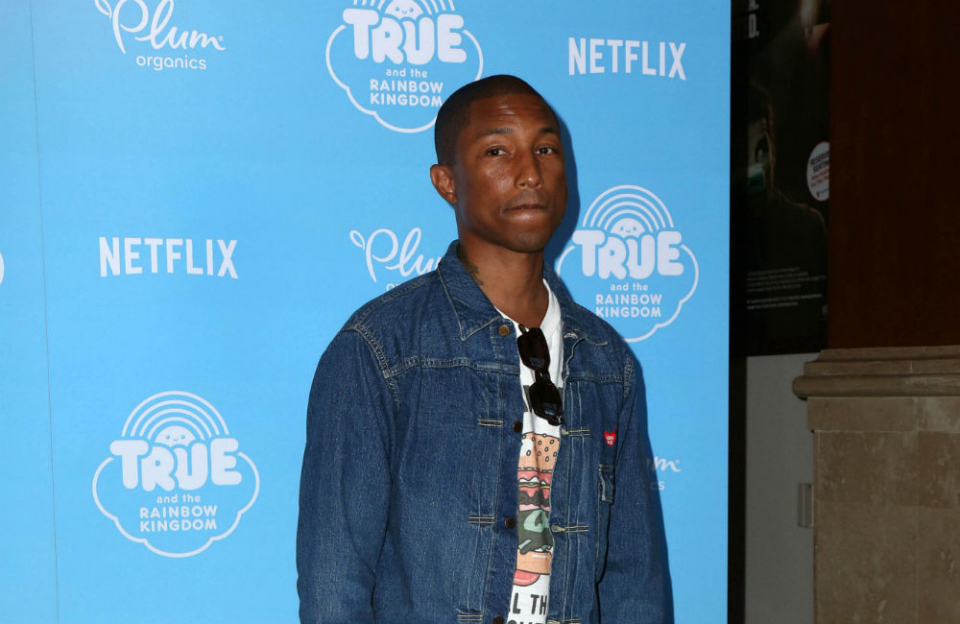 Pharrell Williams is set to launch, jewelry and cosmetics lines.
The "Blurred Lines" hitmaker released his last solo album, G I R L, almost four years ago but it seems he's planning to extend the reach of the record further after getting the approval to use the names "Girl By Pharrell Williams" and "Pharrell Williams Girl" on a variety of products for women.
According to TMZ, Pharrell — who applied for the trademark last November — can use the slogans on clothing, lingerie, athletic items, luggage, jewelry and cosmetics.
He has also had "GIRL" trademarked for music, which applies to recordings, online books and other media, as well as electronics.
The 44-year-old musician already has a number of successful, largely male, clothing lines, including Billionaire Boys Club and Icecream.
In November, Pharrell collaborated with Chanel on a range of sneakers and was "honored" the French fashion house let him design for them after previously modeling for the label.
Speaking to WWD.com about the partnership, he said: "I just was happy to try it, you know. I've been honoured to just work with them as long as we have, doing all the different things that we have, and to have them jump out the window and do sneakers with me was so cool."