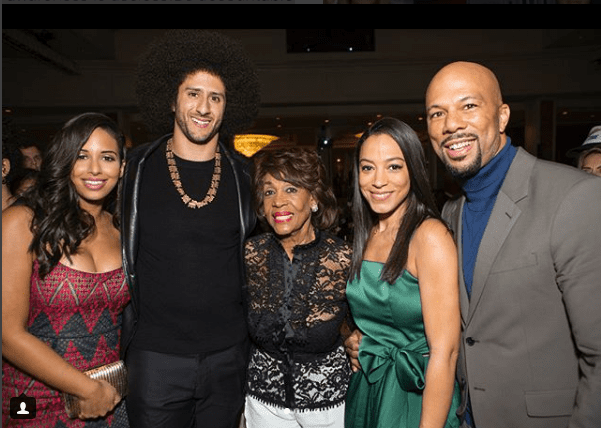 The political power couple of the year is no more.
Rap savant Common and charismatic CNN analyst Angela Rye have reportedly ended their relationship.
Folks began speculating about the status of Common and Rye's romance after the political activist did not attend the 2018 Academy Awards with Common and she was conspicuously absent at many of the awards season events that Common attended.
Rye also confirmed that they broke up, telling the New York Post's Page Six that they remain cool.
"We have and will always be friends. He is an amazing human being, and I'm a much better person because he's a part of my life. May we all keep loving and living."
The pair became public with their relationship last fall. Last November, they made headlines when it was reported that she was receiving more threats on social media, email, etc. since she began dating the rapper turned actor.
Rye, 38, is an attorney and the principal and CEO of IMPACT Strategies, a political advocacy firm in Washington. She is a political commentator on CNN and an NPR political analyst.
She served as the executive director and general counsel to the Congressional Black Caucus for the 112th Congress. She currently is running the boards of the Congressional Black Caucus Institute, Congressional Black Caucus Political Action Committee, Seattle University School of Law Alumni, and Women in Entertainment Empowerment Network. She serves as a senior advisor to the Government Technology and Services Coalition and is a member of the Links, Incorporated.
Prior to dating Rye, Common was linked with Scary Movie and Think Like a Man actress Regina Hall. No other details about the Common and Rye split have been revealed.