K.Michelle has always been ready to serve cake envy.
But the singer and reality star has downsized from her colossal caboose to a nice-sized pickup, as her fans attest.
K. Michelle made national headlines late last year and at the beginning of 2018 as one of a string of high-profile female celebrities who were shaving off the extra pounds in their protruding posteriors for health reasons and heaviness.
Michelle had talked a lot about being sick and suffering constant headaches because of the foreign objects inserted into her massive donk. She admitted that she got the surgically enhanced booty because she was lured by the temptation to impress the opposite sex.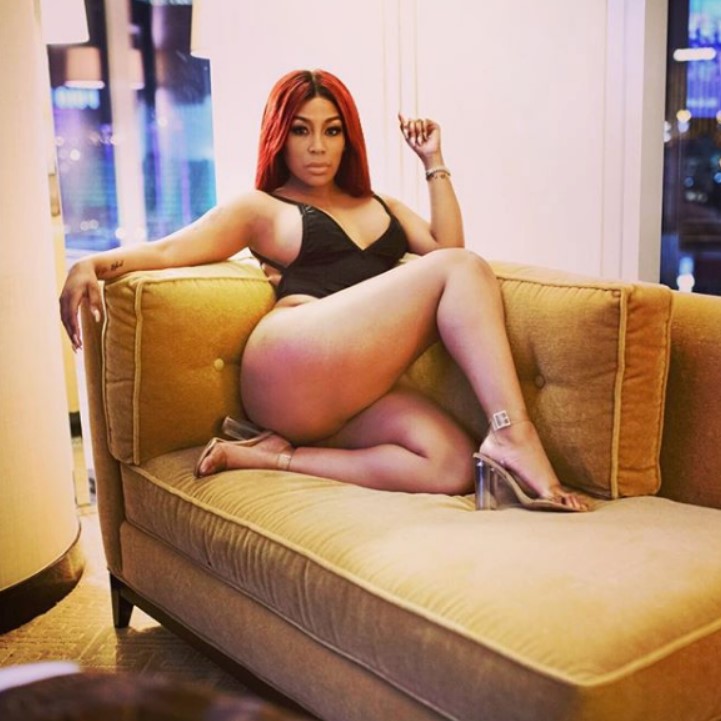 Besides, her backside was so massive that she began to look deformed, aka Blac Chyna.
So, after years of hauling around that ball-shaped booty, K. had the TV cameras capture her getting surgery to reduce her posterior. She always had an impressive donk to begin with, but now her "onion" appears to be more in proportion to her lithe frame.
Earlier this year, the singer and reality star underwent a surgery to correct her surgically enhanced booty.
She recently posted new flicks wearing a thong bathing suit.
K. Michelle fans agree with the new look.
They commented on her social media:
sweet_candie88: Amazing glad you made the decision to take the toxic out awwww and you're still killing it!
ljojr: That's not a butt. That's a booty, I didn't see anything wrong with what she had before. But that right there is a [sic] onion. I'm crying right now.
stefan0082: That's a h*** of a view of you can't stop staring thx u so much 4 sharing Special K