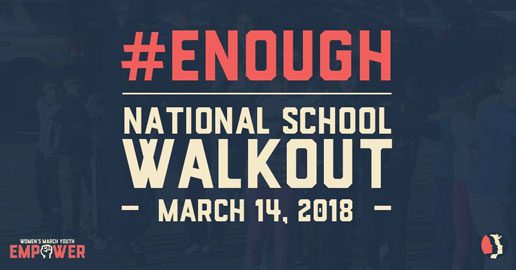 The rising tide of school shootings has forced millions of students to take action. Tired of seeing images of their peers dead at the hands of an unstable gunman, ENOUGH National School Walkout started at 10 a.m. EST across the country and in some European nations. Students, teachers, and parents have united in a nonviolent social action that had its start with organizers with the National Women's March.
While some schools and districts have shown understanding and guidance in allowing their students a chance to express their concern regarding gun violence, mass shooting and the proliferation of assault-style weapons, there are some school systems such as Cobb County, Georgia that have taken a much different stance. According to the school system's website: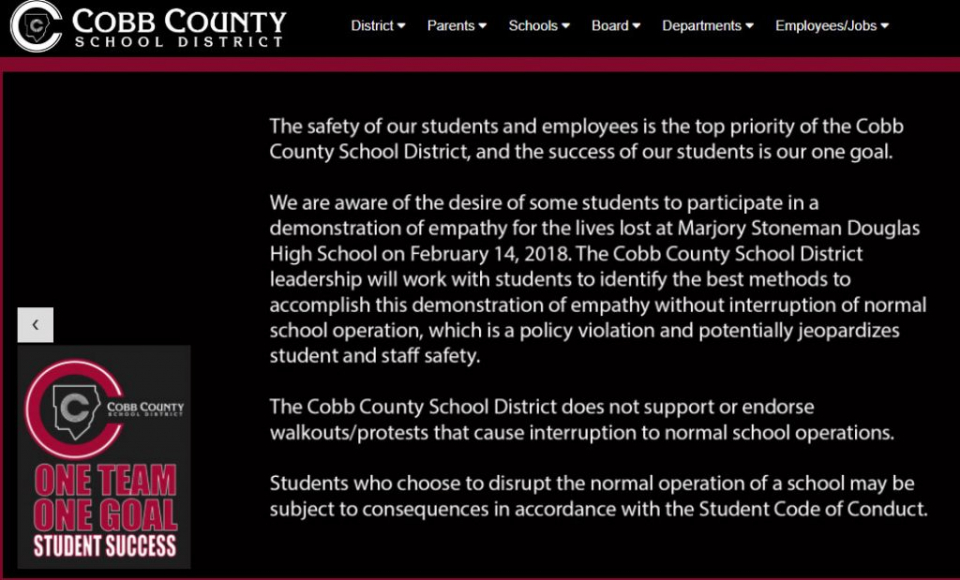 A parent whose child is a student at Harrison High School in Kennesaw, Georgia, is stating that armed officers are in the hallway to stop any planned student walkout.
An assistant at Cobb County Media Relations referred this writer to the statement on the county's website and would not give a definitive answer as to whether police were deployed at any school. The head of media relations, John Stafford, is off for the day and email will be sent to his office from rolling out. Information about Cobb County's response to the walkout cannot be provided by any school official. Instead, the public should call 678-594-8120 for information.
From the heart of Atlanta to the steps of the state capitol, supporters now include Georgia lawmakers who left their offices in solidarity. Civil rights icon Congressman John Lewis posted the following on Twitter:
Sometimes you have to get in trouble–good trouble, necessary trouble–to make a way out of no way.
— John Lewis (@repjohnlewis) March 14, 2018