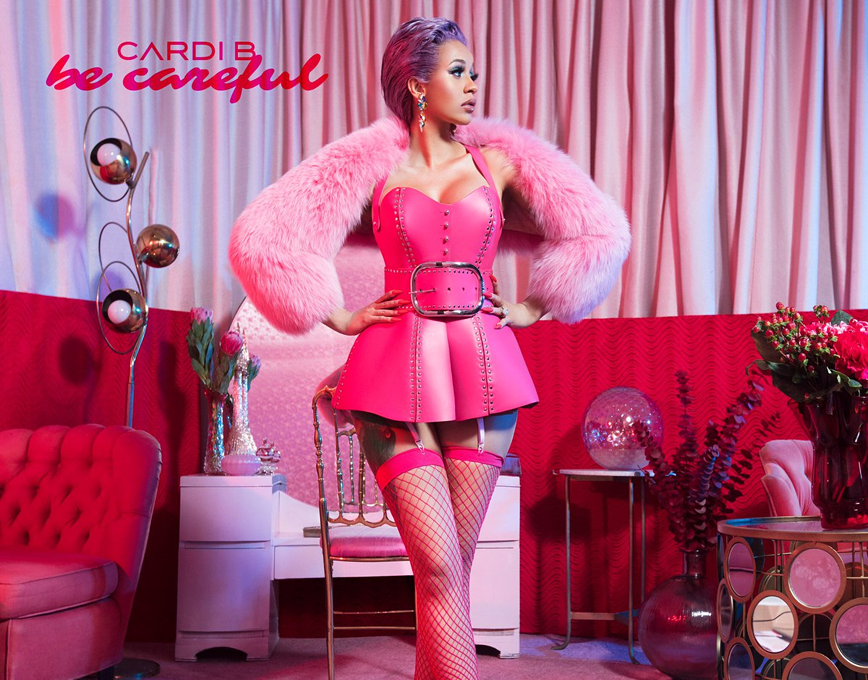 In the wee hours of the night, music lovers received a hefty gift of new music from several different artists. From Cardi B to DJ Esco, check out the new releases below.
Cardi B: "Be Careful"- Single
The Bronx, New York, Queen has spoken. Cardi B gets real and gritty about heartbreak on this track. We're not sure if this song is a response to Offset cheating rumors, but Cardi articulates the harsh feelings felt after someone cheats. Fresh off a breakup? Make sure you add this gem to your heartbreak playlist.

The Weeknd: My Dear Melancholy album
If a few breakups were the key to getting the Weeknd back to his melancholy roots, we would've suggested that a long time ago. It's not clear which lyrics are referring to exes Selena Gomez or Bella Hadid, but the emotion is raw. This album is another gem to add to that heartbreak playlist.

Rich The Kid: The World is Yours album
Rich The Kid's debut is finally here. Including features from Quavo, Offset, Chris Brown, Swae Lee, Future, Trippie Red, Khalid, Lil Wayne, Jay Critch, and of course, Kendrick Lamar from Rich's hit, "New Freezer," The World is Yours offers a variety of songs for any mood. Whether it's for the gym or the ride to work, this album will have you constantly bobbing your head in sync with the catchy beats.

DJ ESCO & Future: Kolorblind album
DJ ESCO truly is the coolest DJ in the world. ESCO and Future team up again to deliver another album full of bangers. Future raps alongside rappers like Nas, Ty Dolla $ign, Young Thug and many more to show us again that with Future and Esco together, dope songs are always a product.
Tink: Pain & Pleasure EP
Tink's star is bright and it's time we finally pay respect where it's due. Tink shares another round of R&B tracks that definitely gets us in our feels. Slept on for her talents, we're hoping this EP takes off and Tink finally gets the recognition she deserves.

A Boogie Wit Da Hoodie: "Nonchalant (feat. Alkaline)"- single
Well, this song is very straightforward, to say the least. With chill vibes, A Boogie discusses his desire to make the object of his affection his girl. Though he claims to want her, he fights his nonchalant attitude. Alkaline adds a sweet Carribean feel to the song, so this track is definitely meant for a slow grind.