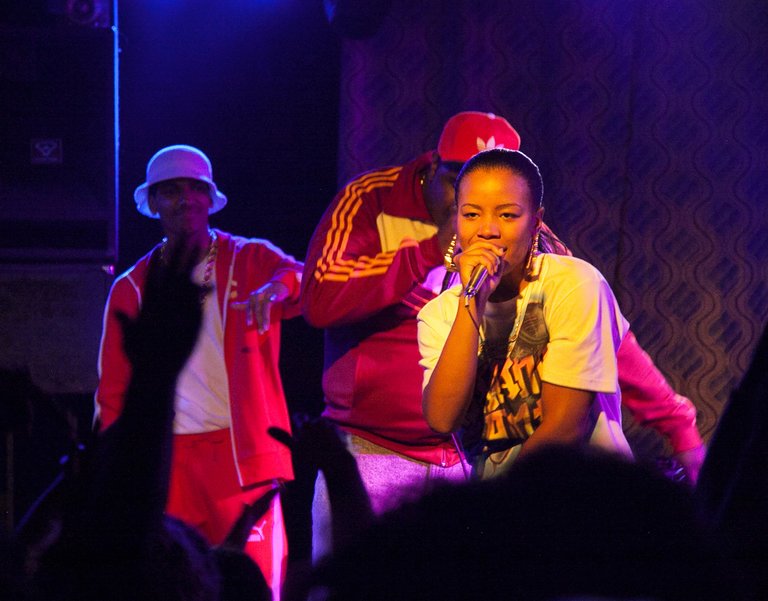 Only divine Black girl magic explains how Chanté Adams is shining in her first film role, fresh out of college. The LA-based Detroit native is the star of Netflix's "Roxanne Roxanne," a biopic about the seminal femcee Roxanne Shante. Hip-hop fans get to indulge in the genre's golden era and learn why the fierce battle rapper dropped the mic, not long after her commercial debut. Industry heavyweights Pharrell Williams and Forest Whitaker produced a raw story with relatable traumas and triumphs.
Surrounded by an exceptional cast, Adams embodied Shante's essence. Her engaging performance earned the Special Jury Award for Breakthrough Performance at last year's Sundance Film Festival. Only eight days spanned between when she landed the part, met Shante, and began shooting. She embraces the role as her destiny. "It was aligned in the universe; it was fate for me to play her," she said. "She [Shante] likes to joke around and say that she worked with my parents back in the '90s and was like, 'All right, y'all gon' have this baby girl and in 20 or so years, she's gonna play me in this movie.' "
Indeed, the universe led her to accompany a friend to a play audition, the first day of their freshman year in high school. Forbidden from sitting on the sidelines, Adams auditioned and thus, discovered her passion. As a fellow Cass Tech High School alumna, it was an honor to speak with the dynamic newcomer about her portrayal of a hip-hop legend, the stories she will tell in her future roles and how she feels as an emerging star.
How did you prepare to play Roxanne Shante?
The internet was my best friend and trying to find any articles and videos on her. Talking to people who did live through that era and what that was like — especially for the women who were girls at that time and saw Roxanne Shante come on the scene.
What was it like working with seasoned actors like Nia Long and Mahershala Ali?
It was like getting paid to take a Masterclass. I learned so much in such a short period of time. Everything that I learned on Roxanne Roxanne, I carried over to my other projects. I owe a lot of that to Nia and Mahershala.
You were destined for greatness. Besides your parents, you had Marilyn McCormick, a Tony Award-winning drama teacher to mentor you. Who else?
MC is the mentor. I talk to MC every week. She's so much more to me and her other students than just a high school drama teacher.
What is it like coming from Detroit to Hollywood?
I feel so proud to represent my city and put on for my city. It's a really amazing feeling. It was a little overwhelming, at first, everything happened so fast within the last year and a half. But I'm very grateful.
Who are some women history makers you admire?
The one I'm admiring the most right now is Roxanne Shante, [for] making history as the first commercially successful female rapper and the first female hip-hop biopic.
Describe three daily habits you have to maintain your sanity, success and peace of mind?
To maintain my sanity, every day, I have to talk to my friends from back home, my Cass Tech people—my best friends who all flew in for my premiere. I gotta talk to God too, and … I drink a lot of water. Hydration is happiness for me.
What other industry greats do you want to work with?
I am very passionate about working with directors of color, so I want to work with Ava Duvernay, Ryan Coogler and Melina Matsoukas. I'd love to work with some of my idols: Angela Bassett, Octavia Spencer, Kerry Washington. I'm trying to focus on building my resume with stories that we have not heard before, that depict people of color in a positive light.
Share some thoughtful or encouraging advice you would give your younger self.
Don't change. Do what makes you happy. I came from a really great family and I owe this to my parents for always keeping me humble.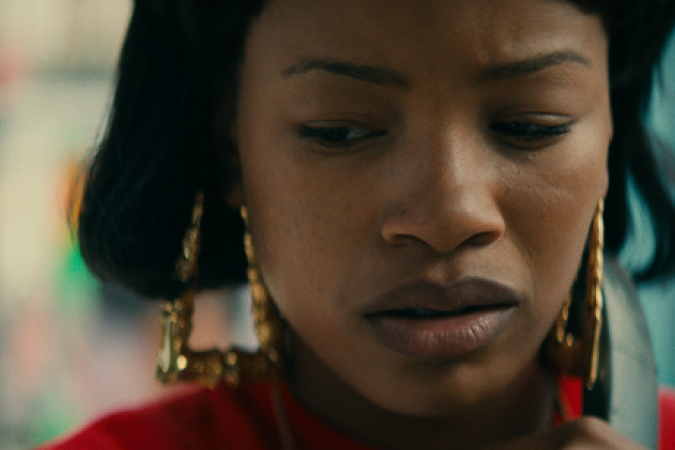 How does it feel coming into the industry at this pivotal point?
I am very happy to be coming in and being introduced to the industry, at this time. With all that's going on with #Metoo and women's empowerment that's happening right now, I think this movie is coming at a great time. I love how all of these veteran Black actresses are embracing me and welcoming me into this new world. I'm very pleased with what's happening in the world and the shift that is happening, and the spaces that are being created to show a reflection of our community.
Tell us about some similarities and differences you share with Roxanne Shante.
Me and Shante, if we find something that we have in common we say, "Oh, it's a Shante (Chante) thing." [There are] a lot of things that I can relate to Shante, with her taking over her industry at a young age because that's what I like to think that I'm doing, right now. We also have a lot of differences. We grew up with very different lives. She is the oldest of four and I am the youngest of four.
What's up next for you?
My next project is called Monsters and Men. It tells the story of a community that is affected by the killing of an unarmed Black man shot by the police.
What is your superpower?
My superpower is instilling confidence and shining a light on self-worth for other magical Black girls.
Roxanne Roxanne is now streaming on Netflix.