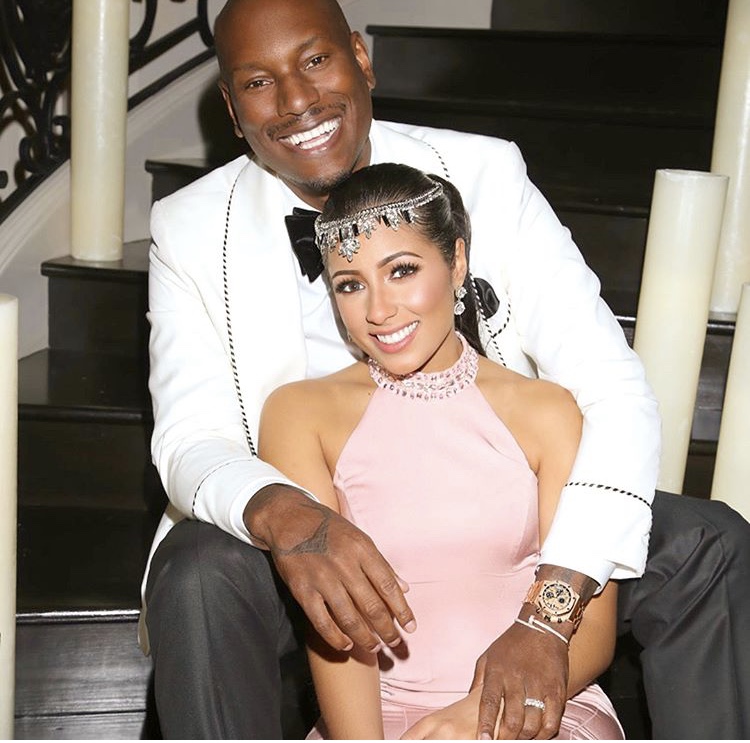 The 39-year-old actor — who already has 10-year-old daughter Shayla with his ex-wife Norma — is set to become a father for the second time, as he has revealed his wife Samantha is pregnant with the pair's first child, a daughter.
He said: "Both of our love and energy and magic and families are bonded forever because we're going to have this child. It's unbelievable."
The 29-year-old social worker discovered she was pregnant in January, not long after the pair began trying to conceive, and the Fast and Furious star has admitted he was "overly excited" by the news.
Recalling the moment he found out he was to be a father again, Tyrese said: "It was me screaming and just being overly excited and just fired up about the news."
Tyrese and Samantha — who married last year — staged a faux movie trailer during one of Samantha's ultrasound scans as a way of breaking the news to their families.
The Baby Boy actor added: "There was no greater reaction than her mom's reaction. Samantha is her only daughter, and this has been prayers for years and years, for her to get married and find the right one and start a family."
Samantha is due to give birth in September and has said she's glad the pair were able to conceive "at the right time" after Tyrese ended his bitter court battle with his ex-wife over custody of their daughter in November last year.
She said: "We were able to conceive at the right time, I believe. There was a lot that happened last year — everyone is aware of that — and so to have the opportunity to … really start a new chapter in the way that has happened, I just look to God and I'm like, 'Wow, I can't believe that you would plan it this way and you do it so perfectly.'"
And Tyrese is now looking to put the court feud — in which he was eventually granted joint custody of Shayla – behind him as he starts the next stage of his life with Samantha.
Speaking in a joint interview with People magazine, he said: "Unfortunately as entertainers and public figures, you have to go through very private matters publicly sometimes … I'm just happy to be on the other side of it and have my daughter back home with us."