LeToya Luckett is living her best life. The former member of Destiny's Child stays true to herself and that's why the fans love her. The Houston-born singer hasn't slowed down since her early days in the music industry so when she stopped by rolling out's Atlanta studio we had to ask her about all the projects she's working on.
Luckett, who is known for switching up her look, is excited to be the new face of Dark & Lovely. Coming full circle, she admits she has been using the products since childhood. With the consistency that she changes her hair with heat and color, she spoke about the importance of Black women properly conditioning their hair.

The 37-year-old, who recently married Tommicus Walker, talks marital bliss and how great it is to be in a relationship with a partner who truly understands her.
Luckett is all about prayer and positivity, as seen from her Instagram. When asked what her superpower is, she responded simply, prayer.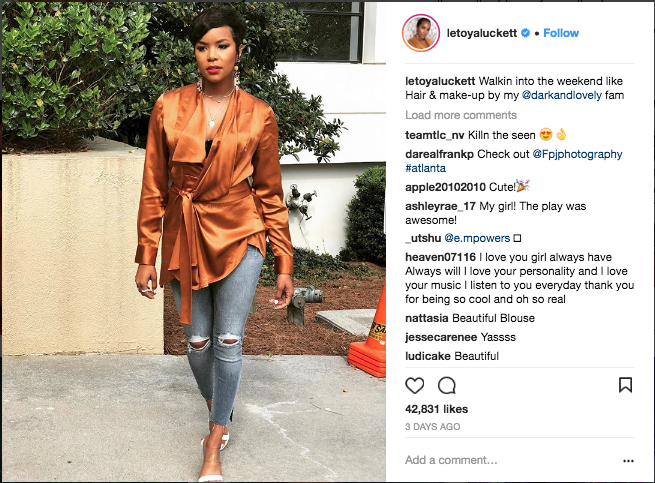 She said, "My superpower is prayer for sure, and being able to see the good in everything, making the effort to see the good in everything. It's very hard, especially in the world we live in but I do. That is what God does for us, so how dare we not do that for others."
The actress spoke about Je'Caryous Johnson's "Set it Off Live" where she stars as Frankie alongside her strong female cast. Luckett has no plans of slowing down anytime soon.