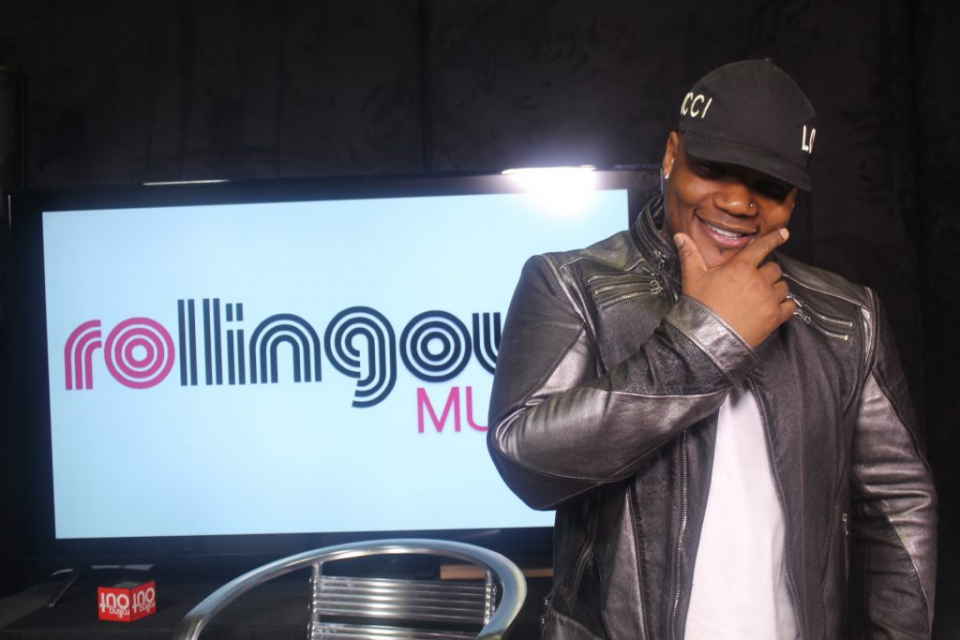 Sean Garrrett, the four-time Grammy-nominated songwriter and producer has joined VH1's "Love and Hip Hop Atlanta" cast. He also made an appearance recently on VH1's "Teyana & Iman" show. He's been in the studio with Teyana Taylor, who was super excited to work with Garrett because he's made hit records for Chris Brown, Beyoncé', Usher, Mary J. Blige, Destiny's Child, Ciara, Jamie Foxx, Fergie and Fantasia. Garrett recently leaked word that he's been in the studio with Usher working on his new album on a local Atlanta radio show.
Besides working in the studio on "Love & Hip Hop Atlanta" with artist Tommie, Erica Mena and Karlie Redd; last night we learned that Garrett is also the love interest of Karlie Redd as we watched him serenade Redd and make her a romantic indoor picnic. That's right; Redd is no longer involved with Ceaser Emanuel from VH1's "Black Ink Crew." We will have to keep tuning in to find out how this love affair plays out. Meanwhile, rolling out sat down with Garrett to discuss why he agreed to do "Love & Hip Hop Atlanta."
Why reality television after being behind the scenes as a songwriter and producer?
I chose to do "Love & Hip Hop" for a reason because it's basically what I am. From Chris Brown, Beyoncé, Usher; I mean we grew up with these people. They are living their lives in front of us. A lot of people know of me but they don't necessarily know my personality and understand who I am as a person. As I was trained and brought up in the music business, it wasn't cool to put yourself out there in the public. We were taught to be discreet and have some integrity and not put everything out there and to have some respect about how you carry yourself. But now with social media, the game is constantly changing. With the various platforms, it's important to let people know who you are and why you create the way you create.
What are your thoughts on the "Love & Hip Hop" Franchise?
Mona Scott-[Young] has done an amazing job with the brand and with the franchise and now you see people like myself who can come on the show and be very credible. I don' t have to explain my credibility. I'm going to be myself. I'm going to be authentic; I am not going to play any games. But at the same time, it's still a TV show so I still have to make good TV. I do appreciate the fans showing an interest in like what's going on with Erica Mena now as opposed to where she was three years ago and they want to know what is happening with her now. They are also wondering what's going on with Karlie Redd now.
What misconception do you think a lot of people have about the music business?
What a lot of people do not understand about the music business is that it is not easy. It's a very, very, hard business. It's extremely difficult. So for the people that are successful at it, you have to respect them because they are working very hard. Creating hit after hit after hit after hit after hit after hit is very difficult. It's just not that easy. It's costly and you have to be consistent. This music business requires a lot of commitment.
How do you feel about people saying reality TV can ruin your brand?
I don't feel like anybody can ever hurt my brand. I don't have to prove myself again. You know I have 52 No. 1 records [and] my first 10 singles were hot 100 No. 1's; I've proven myself. One of my reasons for being on the show is to show people the real and giving them insight on how things really go down. Evolution is real. There were things that happened on the first season that didn't happen on the second season and then things people were introduced to on the third season they didn't expect and because of the process, Mona is now at a season seven. People have to trust the process. It's all about giving people a real insight.
"Love & Hip Hop Atlanta" airs Monday nights on VH1, check your local listings for times. You can also follow Sean Garrett on social media @seangarrettthepen. Check out the photo gallery after the break.